They say marriages are made in Heaven. Yes! It's true only till a certain percentage in the population. Currently, in the world, 40% of the marriages end up in a divorce. It is indeed difficult to understand this but the fact remains the same. Ironically, marriage is considered sacred until a time comes to end it. Couples discover various incompetency and several related issues amongst them and decide to part ways. Few cases will encounter this phase early and others later.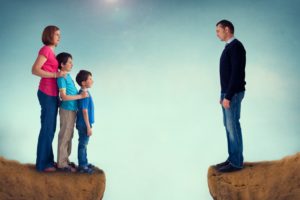 Often couples undergoing a divorce are already parents. The custodial matter is looked into deeply and not as a separate matter because the law doesn't want the child to suffer between the parents. In most of the cases, children are the unfortunate victims of divorce. In heart of heart they do not want to the parent's marriages to end and want them to reconcile but no one has asked them about it. They are badly worried about their immediate future and what is going to happen to them. Will I get to stay with mum or will I go with dad? These are some thoughts that constantly worry about them. Quite a lot of times parents try to use the child or influence them against the other parent. However, amidst this bitter situation of a divorced parent should avoid hampering the child's mind and heart forever. Here are a few points that divorcing parents should consider and avoid hurting their children knowingly or unknowingly.
Shh! Don't tell: Parents should avoid asking their children to keep their secrets. Personal secrets can be kept out of the child's mind. A small mind should not be subjected to useless stress and pressure. The child will be going through a lot already.
Picking Faults: Avoid picking faults and flaws of each other in front of your child. While undergoing a divorce one should avoid using flaws as an influential factor. Let the child decide to choose whom! Propaganda will only make it worse.
Do not snub: Children are innocent and will remain so in front of parents for life. Respect the innocence and do not snub them while they speak something good about the other parent.
Do not seek emotional support: Yes! Divorcing parents will be undergoing an emotional trauma but leaning on children for support is not done! Keep your children away from the stress and show your interest in them over yours.
Do not ignore your child: Divorcing parents will have a lot to handle! But, the child in between might have much more. Do not hesitate to look into your child's behavior. Depression and anxiety are common problems that may arise.
Do not disclose everything: The child should have no business in what the real reason for the divorce is. Personal problems between the parents should not be discussed.
Social Neglect/Avoiding: Divorcing parents should not be avoiding or neglecting parties where the other partner will be present. If the child is with one parent, doesn't mean that he should not meet the other parent. Distancing children from a parent is a sin!
Connecting Dots: The law decides to hand over the child to anyone parent. While the child is growing up, do not connect his/her mistakes or behavior to the other parent. This may become a demotivating factor in the child.
Never Refuse: On grounds of alumni, divorcing parents should never refuse their child a thing. This will directly impact the child's thinking and personality.
Outwardly Fighting: Divorcing parents would be undergoing a lot and might not stand each other's site. This should not come out publicly where both the parents would fight in front of the child amidst a crowd.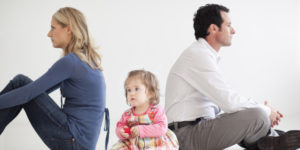 Forget the above 10, if you can avoid the divorce. Reconcile and give a second chance. Your child doesn't deserve to be torn between you two. In cases wherein, the divorce cannot be avoided keep the situation in control for your kids. Deal with issues and concerns in a way that it doesn't spoil the family equation forever. Kids need to be reassured that although Mom and Dad have decided to part ways, they still love their children the same and want best for them. It is not always necessary for the kids going through a divorce to only hear the sad and bad part of the situation. They need to know that things will get better with time and life would take yet another beautiful shape.
We wish all the families and marriages to stay strong and happy.
Picture courtesy- World wide web. Pictures are taken from the web.
For more on parenting stay tuned with us on Lifethrumyeyes here!
Follow us on Facebook | Instagram | Twitter
Copyright Notice- Unauthorized use and/or duplication of this material without express and written permission from this site's author (owner) is strictly prohibited. Excerpts and links may be used, provided that full and clear credit is given to Rakhi Parsai (Lifethrumyeyes) with appropriate and specific direction to the original content.
Love Deeply. Give Freely. Laugh Often