While taking a morning walk on a Sunday, I heard a group of middle aged women walking ahead of me, having a discussion on how women should protect themselves. One woman asked the other, "What is the number one priority for you?" A response came "taking care of myself". Overhearing this, I thought how true and relevant. Today's empowered women have to wear many hats to confront the various challenges thrown upon her daily. Have you ever wondered why women should protect themselves against critical illness?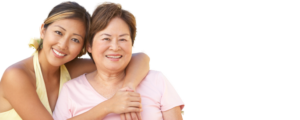 Woman dons various roles
A woman has to be a spouse, a mother, sister, a working professional, a single parent, and sometimes even the sole bread earner. All these are very demanding roles. To effectively manage and tide over the day to day challenges one needs to be fit. Body and mind both need to be agile in the present social condition.
At times there are some conditions which affect women's health in the form of critical illness like Cancer, Heart disease, Orthopaedic complications to name a few. It is important that women are aware and prepared well to confront unforeseen situations. Awareness of critical illness helps in preparedness by focusing on one's health through the regular workout and regular check-up for potential health problems.
Women are caregivers
Sometimes it is not only managing herself but women are also sole breadwinners who carry the moral and financial burden of taking care of ageing parents or younger siblings. This could be in addition to taking care of her own children and family. Life is not easy for a single woman and she may, unfortunately, have to confront critical illness which impacts her ability to earn. What will she do to sustain when such a circumstance occurs?
Lack of awareness of critical illness
A woman's health is of immense importance and ignoring it has a serious impact not only on the individual but the entire family as well. The fact that many women juggle both work and the care of the home only increases their susceptibility to poor health if care is not taken. Unfortunately, in the rural areas especially in developing countries, the awareness of critical illness prevention is very less. Lack of medical facilities could be a common factor. For a woman, the reasons could be insufficient knowledge due to little or no schooling. A woman in such society give least priority to health issues which not only impacts them but also their families who may be dependent on them. Since there is a lack of awareness of critical illness in developing countries, it is important for women to protect themselves.
Women have a higher longevity
It is a known fact that women live longer than men. Hence, if her spouse dies earlier than her, then she is on her own. A critical illness striking when a woman is alone can render her helpless. It can affect you physically as well as financially irrespective of whether her children help her or not.
Education of woman acts as a catalyst in creating awareness of potential health problems.
Learning will make her conscious about the financial independence that enables her not only to take care of herself but also in supporting her family. Knowledge for a woman also helps her in building a social circle which shall not be limited to one place or a territory but gives her the independence of crossing the boundaries virtually with the aid of information technology.
Can today's empowered woman afford to ignore her health or financial stability? The answer is 'No'. Good health and financial independence is no longer a choice for her but a necessity. Our society should realise this and work constantly towards creating an environment which gives sufficient opportunities and options wherein she can take good care of herself.