Food and good nutrition is an essential part of our everyday life. To stay healthy its important that we consume food that is a rich source of all the necessary proteins, minerals, vitamins and much more.  Until the time I was under the shadow of my parents, I never had to worry about the monthly groceries. In fact, even after marriage, it wasn't a major concern. However, since the time I have become a mum I am more cautious in what I buy for my family and child.
Being a mum has made me more careful about everything small and big. For me, it's important to give my family healthy and balanced diet as it's the main source of energy for all the bodily function. Good food is important to ensure that our body functions well in every stage of our life. To ensure healthy and long-life food grain plays a huge role in our day to day diet. They are the major source of fibers, vitamins, Folic acid, minerals and magnesium for our body.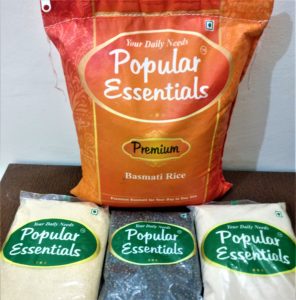 Recently on our monthly grocery shopping visits we were looking for a good Basmati Rice and were comparing rates online and offline and came across Popular Essentials Premium Basmati Rice on Amazon. Rice is a commodity that is consumed every day by our family we wanted to ensure that the quality we consume is best and of top class. After checking out the reviews and positive feedback given by few friends we ordered Premium Basmati Rice. I was tempted by the other offerings of Popular Essentials so I ended up ordering Black Urad Dal, Sugar, and Jeera Rice as well. Read on to know our experience with Popular Essentials.
I was really impressed with the overall packaging and the grain quality. It's absolutely neat and clean. Just like the Premium Basmati Rice, I found dal and Jeera Rice quality superior and healthy for the day to day use. The packaging is a nice transparent polybag with all the details mentioned on the pack. The prices of the products are also decent and affordable. Urad Dal is priced at INR 61, 500gms, Jeera Rice at INR 100, 1Kg and fine Sugar at INR 61, 1Kg. These products are available on Amazon and can be easily bought at the click of a button.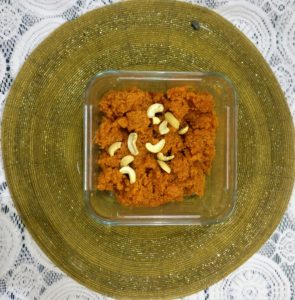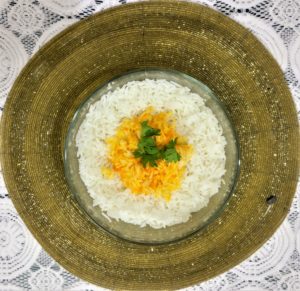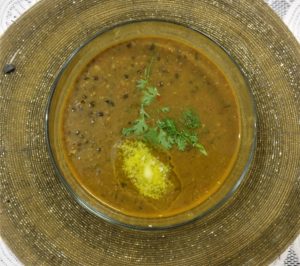 Having Black Urad Dal sitting on the kitchen shelf was quite a tempting sight since we as a family love Dal Makhni and so wanted to try out the Popular Essentials Black Urad Dal along with Premium Basmati Rice and make our weekend extra special. Well, the Dal Makhni turned out amazing and we all loved the way rice grains looked fluffy and beautiful. These beautifully cooked rice help me to ensure that the presentation of the Rice along with Dal Makhani was just perfect and everybody enjoyed it a lot. Dessert is a compulsory part of our weekends so we could make good use of the Popular Essentials Sugar and make mouthwatering Gajar Halwa. Here are the images of these mouthwatering and much-loved recipes by people across the world.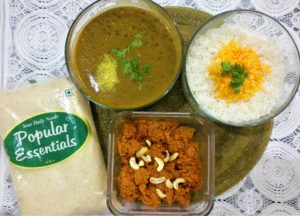 Few things that I loved the most about Popular Essentials Premium Basmati Rice
1)    They have beautiful white fluffy long grains and they really look beautiful once cooked
2)    The packaging says they are premium basmati rice and after opening and eating I could make out the premium quality they offer. Indeed, they are too good.
3)    It has got FSSAI mark which assures me of the quality standard
4)    It has got beautiful aroma which spreads in the kitchen once the lid of the vessel is opened.
5)    They are packed in a polybag that is sealed and zipped properly and doesn't come off till you cut it with a scissor. It can be reused as the bag is well aerated and water resistant.
6)    Pricing- It is priced at INR 575 and is a mid-ranged rice that can be used daily.

Hope you enjoyed reading the post. I promise to share Dal Makhani and Gajar Halwa simple yet tempting recipe soon. I have very fond memories of a wonderful restaurant in Mumbai Marine Drive named Crystal which has got the best Dal Makhani recipe in the world. Have tried to replicate and bring out the same flavor. Soon I will be making my first attempt on the blog to put up a recipe thanks to Popular Essentials for bringing out the chef in me. Stay tuned and look forward to delectable recipes coming up soon.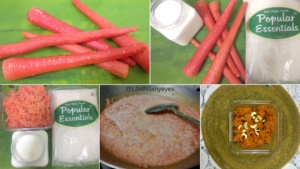 Adulteration is usually one of the concerns when we buy grains and have to check before cooking. However, I was very happy to see the neat and clean grains of Dal and Rice by Popular Essentials. Do check out the amazing range offered by Popular essentials on Amazon and place your first order if you haven't yet.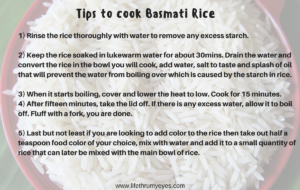 For more on motherhood, follow along with Rakhi on Facebook | Instagram | Twitter
Love Deeply. Give Freely. Laugh Often
Picture Courtsey-Rakhi Parsai
Reach out to us on lifethrumyeyes11@gmail.com for collaborations and discussions. We are all ears!
Check out other reviews here