Christmas is one of those time of the year when we are reminded of the biggest gift God gave us some 2000 years ago. Around the world families gather, friends do get together and give presents to each other. Children especially have great faith in the Christmas gift-bringer. In the midst of the shopping and celebration season parents are faced with a plethora of options to buy gifts from for their child. Parents should however not lose sight of the things that truly matter and are required by the kids.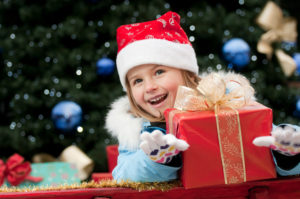 Health & hygiene being a primary concern for parents, lets plan and gift best of health to the child this festive season. Here are a few key principles for parents to keep in mind when considering what's best for your child's health and giving them gifts accordingly.
1) Instill good manner and sleeping habits – As they say, kids grow more while they are sleeping. Hence having a sleep routine is beneficial for kids. Most of the energy restoration happens during the night time and they are fresh the next day for more challenges that life throws at them. Lead by example and get them to have a proper routine to lead a healthy life.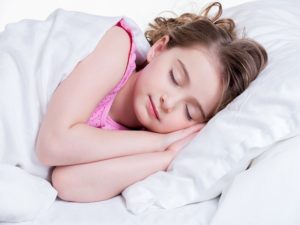 2) Importance of personal hygiene – Kids generally learn very fast and to make them independent and self-sufficient parents need to let them do their activities themselves. Following age-appropriate milestones to make kids do their daily hygiene habits. Such habits include clipping nails weekly, bathing, dressing, following healthy toilet habits, oral care and managing small things of their life. Young kids who learn the art of maintaining personal hygiene grow up to be healthy adults. Hence gift your kids the best of health by gifting products that are helpful in this journey. You can check out beautiful and colorful options of gifting available on Ugrow, a renowned baby care brand. From potty seats, kid's friendly urinals, nail clipper, bathtubs to shampoo and much more. We are sure that you will find the best gift for this Christmas here.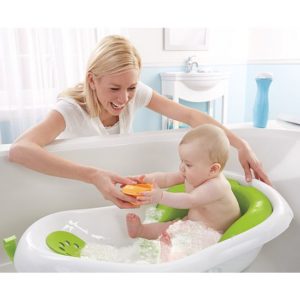 3) Exposure to exercise and sunshine – Moving those small hands and feet and shaking some muscles in the sunshine can take them a long way. Sunshine has healing properties and also helps in immunity development. Helps in boosting the Vitamin D requirements of the body too. So, you see get them out in the sunshine and have some great family time together while ensuring nature does its work on you and keep you healthy.
4) Enroll them in some sports – Starting with any kind of sport from the young age is helpful for your child's overall development. Try and understand your kid's interest and get him enrolled this Christmas.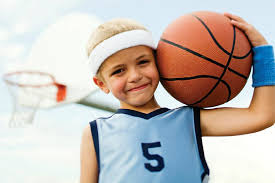 5) Activity time – Emphasize on the magic of this holiday season which has nothing to do with the material gifts. Get them to enjoy the time with the family by doing activities together. From making a perfect Christmas card, decorating the tree to baking cookies and treats together. Focusing on the activities will help your child build more memories that are stronger than the toys.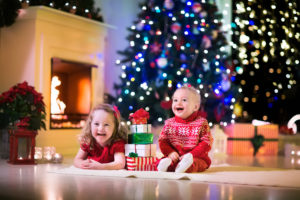 Health and happiness are two important gifts that cannot be bought from anywhere. All we need to do is provide right gadgets to our kids to promote their curiosity to go and stay outdoors and build a healthy life. Shifting the focus of your child from receiving the materialistic gifts to giving time to the family will help in creating a gratuitous child that will grow into a thankful adult. Christmas is all about building faith and love between families and loved ones. We hope you spend fantastic and healthy Christmas this year.
Also, Read- Festive posts here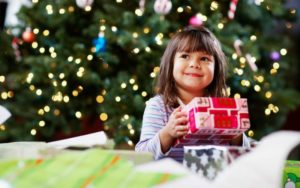 This post was originally written for Ugrow, a renowned babycare brand. you can read the original article here
For more on motherhood, follow along with Rakhi on Facebook | Instagram | Twitter
Love Deeply. Give Freely. Laugh Often
Reach out to us on lifethrumyeyes11@gmail.com for collaborations and discussions. We are all ears!
PC- World Wide Web.