Do you experience burning sensation down there when you go to pee? Also, do you feel the need to pass out most of the time? Do you also feel nauseated, pukish and experience pain in the lower back? Well, you may be suffering from Urinary Tract Infection (UTI's). Reports state that women suffer more with UTI in comparison to men. Almost 40% women will get UTI in their lifetime while only about 12% men will suffer from the same condition.
This is one infection that can make most of us extremely uncomfortable and can lead to severe organ damage too if not treated well and on time. Urinary Tract Infection usually develops when the bacteria are pushed into the urethra of women due to its short length. It is caused due to the bacteria that is already present in the bladder and it's advisable to flush this out to ward off the infection.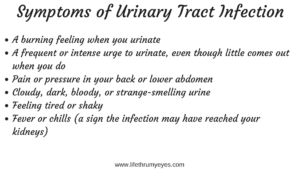 As they say, prevention is better than cure. So, I will be sharing best ways to never get Urinary Tract Infection all. There are a lot of supplements and natural remedies that can help you in keeping this painful infection at bay. Here are 10 best way to keep the UTI away.
1)Increased fluid intake- Water is the best medicine for most of the diseases hence increasing the intake of water or any other healthy fluid will help in flushing out your bladder and bacteria along with that. Fluid intake also helps in diluting the urine making it difficult for the bacteria to grow.
2)Post sex care- Intercourse can increase the chances of bacteria going to the vagina and in the urethra. It's advisable that you empty your bladder after sex so the bacteria get flushed out and doesn't cause much harm to the body.
3)Never control the urge to pee- Never control your urge to pee. When the urine stays in your bladder for a long time it becomes a bad fluid and growing ground for bacteria just like a stagnant water in a puddle. To prevent this condition visit bathroom every 2-3 hours and consume an equal amount of water periodically.
4)Say no to douching-Douching means sending a stream of water to wash your vagina to wash out bad-smelling vaginal bacteria. However, it also, unfortunately, washes out good bacteria, spoiling the natural balance of the vagina and allowing more bacteria to grow.
5)Wipe from front to back- It's advisable that you wipe from front to back and not the other way around. When you wipe from back to front especially after bowel movement causes the bacteria to get introduced into the vagina and urethra.
6)Avoid tight clothing- Tight and synthetic underwear fabric can create a moist area that becomes a breeding ground for bacteria. It is advisable to wear 100% cotton underwear to avoid infections.
7)Consuming probiotics- Consuming probiotics on daily basis in your diet can help in populating good vaginal bacteria.
8) Avoid staying in wet clothes– Avoid staying in wet and sweaty clothes for a long time. Practicing this can prevent the bacteria multiplying and migrating into your urethra.
9)Choose contraceptive wisely-  In case your body is prone to UTI you should choose contraceptive wisely as some like Spermicides introduce bacteria into your vagina but they also alter your vaginal pH, which can foster bacterial overgrowth. Diaphragms are less harmful but can cause problems if they inhibit your ability to empty your bladder completely.
10)Intake of precautionary supplements-I recently came across a wonderful cranberry supplement that helps in preventing the bacteria from adhering to the bladder. Zenith Nutrition Cranberry is such brand that has clinically studied ingredients that contributes to your good health. It's a dietary supplement that strengthens the entire urinary tract, including the kidneys, bladder, ureters, and urethra simultaneously promoting optimal immune response. Today I am going to share more details about this magical product which helps women in preventing Urinary Tract Infection.
About Zenith Nutrition Cranberry Dietary Supplement
Supports Healthy Urinary Tract Function
Clinically Studied Ingredients
For Your Good Health
Maintains healthy urinary tract function
Strengthens the entire urinary tract, including the kidneys, bladder, ureters, and urethra
Promotes optimal immune response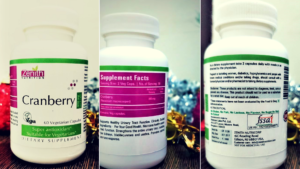 Ingredients
Cranberry, vegetarian capsules, Di-calcium phosphate. It doesn't contain sugar, salt, yeast, wheat, gluten, corn, soy, dairy products, artificial coloring, artificial flavoring or preservatives.
Direction for use-
Two capsules daily or as suggested by a Health practitioner
Pricing- INR 842
Where can you buy- Zenith Nutrition website and Amazon.
Packaging- These are about 60 vegetarian capsules that come in a sturdy white bottle. It has all the information mentioned on the bottle clearly along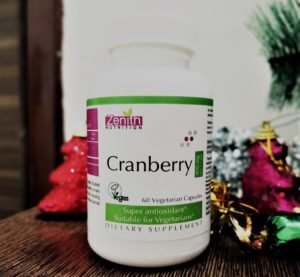 Overall experience- Recently I was introduced to Zenith Nutrition Cranberry supplement by a relative of mine and I was very keen on trying since I suffer from Urinary Tract Infection on and off. I could relate to the trouble so well when I spoke to this relative of mine and hence started taking these supplements and it's been over 20 days that I have been consuming the same. I feel healthier from within. I am really happy to see that there are such supplements that can prevent UTI and the pain it causes to the women. The ones who are suffering from UTI can really benefit from these supplements if taken regularly as per the doctor's prescription.
These are absolutely 100% veg capsules and can easily be consumed by all.
Disclaimer- If you are pregnant, nursing, taking any medication or have a medical condition, please consult your healthcare practitioner before taking any dietary supplement. Keep out of reach of children. Store in a cool dry place. Do not use if outer bottle seal is missing, torn or damaged in any way.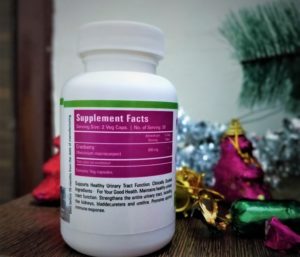 This post is just for educational purpose only. Consult a medical practitioner for advice and treatment. Also, start the supplements post consulting your doctor.
Stay connected with us on Facebook | Instagram | Twitter
Love Deeply. Give Freely. Laugh Often
Reach out to us on lifethrumyeyes11@gmail.com for collaborations and discussions. We are all ears!
Also, Read more reviews here