The winter is around and the holiday season is about to kick off. Work at this phase of the year goes a little slower as all leaders are a bit relaxed. The targets are not sought after too much and hectic meetings and tight schedules are off. Yes! It's winter and its holiday time. Your family would be longing by now to have you fully and spend some quality time.
What follows next? "Let's go on a holiday!!" Your whole family is excited about the coming times and you start planning for a great winter holiday. At times, you would run short of ideas! Below are some fantabulous exciting family vacation ideas for this winter.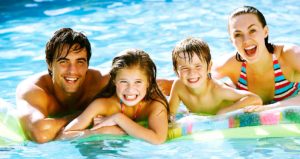 1) Let's Get Some Sun – The weather is chilling down your spine and your family needs desperate sunshine. Choose a location by the beach or plain land where the mid-day sun is pleasant. Canadian beaches are the best on the list. The evenings will be awesome with campfire around and the warmth coming in. You could also check out beaches in Goa, a perfect beach holiday, afternoons by the sea and a tan to show off.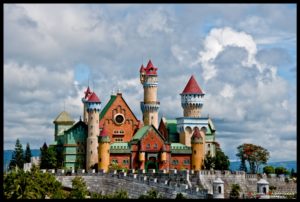 2) Fantasy World – This winter gives your kid's fantasy world a try. Look out options for amusement parks and adventure locations. Indulge in happiness with your family and create an everlasting memory. Make it a trip worth remembering as your kid will have a great time. If you are traveling along with young kids of age between 6 months to 3 years then don't forget to carry along a baby Buggy or a sturdy stroller so that you can have your hands free and enjoy along with the kids. Keeping a car seat along during a road travel is a great idea too. Check out sturdy and comfortable baby gear like Buggy, Car Seat, and Stroller on U-grow, a renowned baby care brand.
3) Visit a city – Take a break from this nail-biting winter and explore a dream city. Run through all the historical places and select a city worth visiting. There are amazing destinations to explore with your family the city's deepest secrets and increase your general knowledge. Spread the knowledge and enlighten others too!
4) Cook at Home – What could be better than staying at home cozy in winters?? Stay cozy indoors and explore the chef within you. This will give your culinary side an elevation which is worth millions. Learn a few new dishes or desserts and treat your family. Try and do things differently and make your family have like a vacation from home.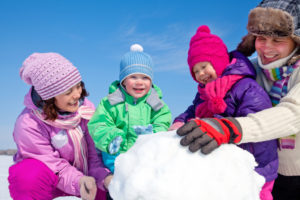 5) Experience the Cold – Choose a destination colder than your current one and enjoy the snow there. Celebrate Christmas and the new snow differently this winter. The subzero temperatures will be an out of the box thrills that you can try with your family. To be on safer side you can carry along with you a nebulizer to help in case your kids suffer from blocked nose and choked throats. U-grow has a lovely and compact nebulizer that you can easily carry along while traveling. There are few other products that you would find interesting on the U-grow website such as Contactless infrared & digital thermometer, nasal aspirator and much more.
Also, Read- Tips for comfortable road travel along with kids
6) Short Picnics – They say you can see wonders around you if you have the right eyes. This winter season go out for short picnics or day out with your family to a nearby location. Choose a different location every time. Try an observe the things that you have missed all this time. Pack interesting and easy to make food and spend some leisure time with family.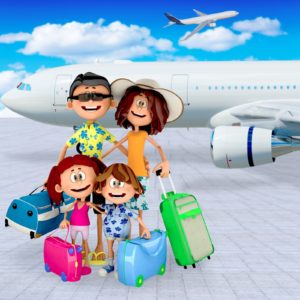 7) Cruise Trip – Cruising can be a great idea this winter! Take your family along and spend days on the sea. You will be off from those annoying noise and pollution of the city. Experience what it is to live in water for more than usual. It will be fun for sure!
This winter keep some time for family and take them for a fabulous vacation. Take a break and re-connect with the whole family. Experts say vacation and holidaying have positive effects on the psychological health of human beings. So, why miss the chance? Make this winter the best one!
For more on motherhood, follow along with Rakhi on Facebook | Instagram | Twitter
Love Deeply. Give Freely. Laugh Often
Reach out to us on lifethrumyeyes11@gmail.com for collaborations and discussions. We are all ears!