Hitting the road with your family can be the most cost-efficient mode of travel. From having the luxury to load your car as much as you want to stop wherever your heart desires. However, traveling in a car with kids can at times get tricky and make the most well-behaved kids act cranky. Moms always try to make travel along with kids easier and comfortable so that the whole family can have great fun without major glitches on the road. Let's deep dive and find out ways to make travel with kids comfortable and memorable.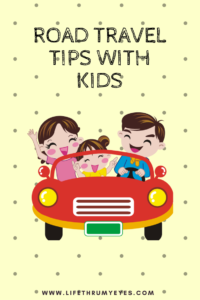 Here are few sure shot ideas to make the road travel smooth and comfortable for your kids.
1) Plan Activities – Kids have a tendency to get bored quite easily and lose patience. Plan your trip in such a way that you have enough of activities lined up to keep the kids active and happy. From nice art and crafts to reading a book related to the destination. It can be real fun if you have a map made together before starting the travel and your kids can mark the places that you cross. Isn't it interesting!
2) Sitting arrangement – While on road, long travel can get tiring for your young ones. It's important that you make their travel as comfortable as you can to make it enjoyable as well. U-Grow, one of the renowned baby care brand has a perfect solution for this and parents can just relax and enjoy the scenic beauty while the child is sleeping or playing comfortably on the inflatable mattress by U-Grow. The mattress can be inflated and kept on the back seat of the car. It acts like a makeshift bed. Being non-toxic they are absolutely safe for the long use as well. You can ensure that your kids get proper rest while traveling, in turn letting the complete family lot of fun. Quick to pack the mattress can be folded quite easily to make a handy pouch out of it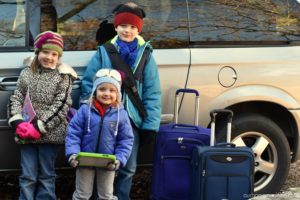 3) Safety First – Long distance travel on road can make the best of travelers go a little queasy. Ensuring your child's safety with comfortable car seat would be the best idea when traveling by road. Also, when you are traveling with kids you never know what you would need and when. Carry all sorts of medication that is needed by your child and few generic medicines too. Do remember to carry energy drinks and sachets to boost up the travel and enjoy the route. Traveling with kids can throw a lot of surprises for you, so it's better to be prepared with everything from Infrared Thermometer, Nasal Aspirator, Nebulizer, Blood Pressure Monitor to breast pumps and much more. U-Grow has got a huge range of healthcare products and travel essentials like a car seat, stroller, baby buggy that you can check out on their website for detailed information.
4) Entertainment on go – Traveling with kids can be tricky but with proper planning and managing on the go entertainment, you can keep everyone happy. You can have a small screen set up in the car along with good music system so that your kids can watch their favorite movies, popular shows or cartoons. You could also pack some video games or board games if your kids are older.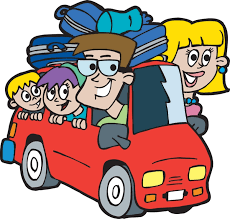 5) Baby essentials – In case you are traveling along with infants and toddlers, you need to be double sure of carrying everything that you might require on the go. Kids get too comfortable in the potty seat they use at home and won't like to use the washrooms anywhere else, hence it's a good idea to travel along with your child's favorite potty seat. From bottle sterilizer, heater, food containers, bowls, feeding bottles to sippy cups. You can check out U-Grow for everything baby.
6) Pack Smartly – Since you would be traveling by car it's a good idea to carry everything that you may require keeping the weather and season in mind. Pack enough clothes to survive any sort of emergency situations. If traveling with infants and toddlers, pack sufficient amount of diapers and nappies to have pleasant travel.
7) Pack Enough Food – With kids along nothing should fall short of, especially food. You need to pack enough eatables keeping the emergencies in mind. From juices to sandwiches to dry snacks, carry all in sufficient quantity so that your child doesn't get cranky due to hunger.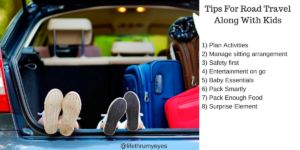 8) Surprise Element – Your young one definitely deserves a beautifully packed and well-thought gift for being a well-behaved child on the roads. So how about a surprise gift packed and hidden in the backseat of the car!
Travelling with kids is a great opportunity to learn and unlearn a lot of things together. It's the time to bond with your child and teach them a thing or two. To make the trip more comfortable do check out the inflatable mattress by U-Grow. By the time you reach your destination, your kids might be well rested and again ready to rock and roll. Long car trips, even with young kids on board, can be enjoyable. Hope you got enough tips to guarantee a wheel good time for all.
This post was originally written for renowned babycare brand Ugrow. Check out the posts here.
For brand collaborations and associations we can be contacted on lifethrumyeyes11@gmail.com
Also, Read- Tips to prepare your child for winters
For more on motherhood, follow along with Rakhi on Facebook | Instagram | Twitter
Love Deeply. Give Freely. Laugh Often
PC- world wide web