Breastfeeding is not choice, its a responsibility
My breastfeeding story began with my doctor asking few hours after my delivery if she has suckled me yet, and i was anxious, and little embarrassed with all the family members around. My answer was no, she gave her head a firm push in the direction of the nipple, she immediately latched on, and it was the beginning of my breastfeeding career! A beautiful journey and a story which can never be missed for anything on this earth. As far back as I can remember I always wanted to have children, to be a mother, and throughout my life I have always seen breastfeeding as one of the most important parts of the early mothering relationship.
When I became pregnant for the first time, a little over three years ago there was no doubt in my mind that I would breastfeed my baby. I mean another option didn't even enter my head. I didn't even think about express feeding at any stage, the baby was going to be on the boob until baby didn't want to feed anymore. Simple. But not all goes as per the plans..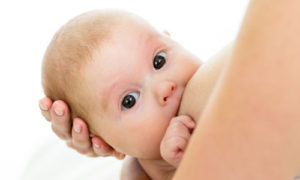 Being a working professional i had to resume work 5 months after the delivery of my baby and breastfeeding was not always been easy for me. I had, at times, engorgement, and over supply because i could not feed my baby or pump the milk. This caused lot of pain and ultimately fever for me. But no one can beat the feeling of feeding your child, and when i had my baby in my hands everything faded, what remained was pure bliss and love.
As my daughter grew I felt like I was having a beautiful love affair with her, she made my heart melt. Breastfeeding was a big part of this. I loved seeing her develop little habits with the breast as she reached new developmental stages. My heart sang when she started making a distinct breast request noise. I began to look forward to feeding her as a toddler. However when she was 18 months i stopped breastfeeding her for lack of milk production and increased diet of my baby. This affair which lasted 18 months was the most wonderful phase of my life, having left a beautiful memory to cherish for ever.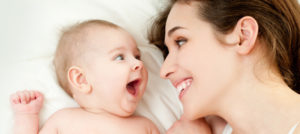 In-fact I have had some random and unusual breastfeeding moments: funniest was when i had gone for shopping clothes for myself and my baby decided that she was hungry and i had to hide myself behind huge racks of clothes and feed my baby. You get very creative when your child needs you. You figure out a way to feed them. It was the best.
For someone who is thinking about breastfeeding, I would say my one piece of advice would be to try it. Just try it. It's like nothing you're ever going to experience. The bond you're going to create with your child is magical and lasting. Just give it a good shot because you will not regret it, I promise.