There is no experience as beautiful as that of giving birth to a child. Not only beautiful but it's one of the biggest life changing the experience of our life. In spite of difficulties and the trauma of giving birth, you are handed with a precious little bundle of joy that makes it all worthwhile. A mother forgets the pain and trauma and just wants to feel the child next to her skin to bond with her child and to begin the most beautiful journey of breastfeeding.
In most hospital births the baby is usually whisked off for various tests, cleaning, weighing, measuring or for monitoring in the incubator. The mother usually is tired and doesn't express her desire to have those first few moments with her baby. However, that is the most crucial hour of a child's life. The first hour after the baby is born is referred to as the power hour. It's the most crucial time as within this hour that skin-to-skin contact and nursing can have great benefits for the mother/baby relationship. Not just for the relationship but also for the health of the baby.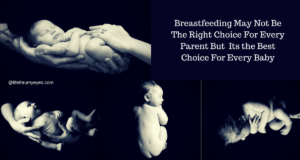 Such is the miracle of nature that the new born baby can even instinctively crawl on its own towards mother's breast if the circumstances are right. This process as per doctors is referred as Breast Crawl (http://breastcrawl.org/). Babies are very smart by nature and when they are not exposed to medications and are placed skin to skin with their mothers and left undisturbed, they will instinctually crawl to their mother's breast and attach themselves to the nipple. Isn't mother nature the best!!
Benefits Of Immediate Breastfeeding In The Golden Hour

Skin-to-skin contact with the mum immediately after birth helps in babies bonding with the mom well and also latching correctly.

Babies are more alert in that golden one hour and easy relationship with them can be established.

I remember my doctor telling me that feeding process releases oxytocin in the mother which helps in uterine contraction leading to quick healing.

Since the babies are in womb for so long, early sucking/feed helps them calm down

Babies are used to the certain temperature in the womb hence if they start feeding immediately it helps them in regulating their body temperature using mother's body heat. In fact it also helps in regulating the respiration process.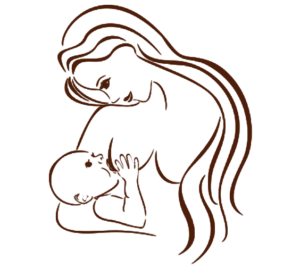 The more mother's delay in feeding, the more delayed is milk production. As early as feeding begins it helps in the milk coming faster.

The feed in 1st hour after birth helps in building the immunity of the child

As vouched by many mums I know, immediate breastfeeding leads to longer and happier nursing relationships.

An undisturbed first hour with their mum's skin also reduces the risk of hypoglycemia (low blood sugar levels). As mentioned in the various report, newborns can produce glucose from their body stores of energy until they are breastfeeding well and are more likely to do so when they remain skin to skin with their mothers.

Leaving the umbilical chord intact while its still attached to mum allows the babies to receive oxygen via the placenta. Hence letting the child on mothers skin can really be a good idea for delayed cord clamping and letting the baby take as much nourishment as possible from the placenta.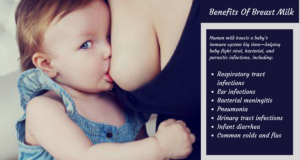 Lasts but not least skin to skin in that first hour also promotes the mother and baby attachment. They start to understand and bond with each other well. Remember it's the mother who was connected to the baby all the while he was inside the womb. He would want to feel up and close to his mom and get to know her in the outside environment. I personally also feel that baby and mother are connected right from conception so they feel all the more secure and experience less fear of being in the outside world. Well, if I have to talk from a babies perspective I am sure they would want to stick to their mommy dearest.
We spoke to many related experts to get their views on Breastfeeding. Here are expert opinions.
The golden hour is very crucial. The newborns are in a " quite alert state" and initiating a feed is the best now. It's the beginning of a life long bond between the new mother and the new baby " says Dr. Rekha Sudarshan, Consultant Child Birth Educator, and Lactation Consultant.
Having lived in the protective womb for 9months babies tend to recognize their mother instantly and it's imperative for their bond to get stronger and immediate skin to skin is the best. It is scientifically proved that delayed bath (at least one hour) and delayed cord clamping are a good way of letting the baby and mother get comfortable with each other.  A chord can be kept intact until it naturally stops pulsating as it gives baby optimal cord blood and prevents anemia. It's clinically indicated for mums and babies to stay together. It is basically about optimum health as well as bonding. Immediate feeding and skin to skin contact help the baby's body to regulate the temperature, heart beats and also breathing. Separation from the mother can cause anxiety in the baby so let them just says, Ruth Malik, Child Birth Educator, and Founder, Birth India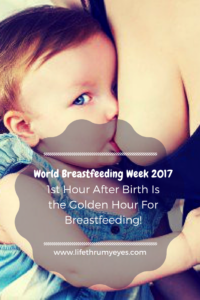 Dr. Mamta Verma, Pediatrician strongly feels that the child should be left with the mother after the birth and be allowed to breastfeed in the 1st hour of the birth. She says, breastfeeding is the best form of feeding for infants and if it's given within 1st hour of the delivery it has got the very vital role to play in the overall health of the baby as well as the mother. Colostrum which is known to be golden liquid is a boon for babies. Its first pale yellow milk your breasts produce after giving birth. It provides immunity to the babies against infection caused by bacteria and viruses in the outer world. In fact breast milk lowers the risk of asthma and respiratory illness in children. Breastfeeding also helps mums to lose the baby fat and weight soon aside from the fact that it leads to uterus contracting and coming back to normal size real quick. So in a nutshell breast feed your baby as early as possible to have a healthy baby and happy motherhood.
A well known Pediatric Nutritionist, Anuja Vyavahare strongly recommends that all the new mums should follow early initiation especially in the 1st one hour after birth. The biggest benefit that she cites is the fact that skin-to-skin contact with your baby in the 1st hour triggers milk production. About 50ml of colostrum which is produced daily in the initial 2-3 days after delivery is the most crucial feed that set's the stage for future. Rich in vitamins like A, B12, B6 and K, colostrum contains adequate amounts of minerals like zinc and calcium too. It also helps in building immunity of the baby and protecting against various bacterial and viral infections. Colostrum will slowly give way to the transitional milk after a period of 2-5 days. This more mature milk is the perfect food for your newborn's digestive system. The nutrients are present in "just right" proportions. All in all, breast milk is a superior over all its substitutes and it modifies its composition basis the child's demands, says Anuja, a proud mother of 2 kids herself.
ALSO, READ- An Affair With Breastfeeding! Here
When I had delivered my child I got to feed her approximately after 5 hours which seems like ages to me now after knowing the importance of the golden hour feeding. In most case, as I mentioned above the child is taken away for clean up and check ups. However, as mentioned by few experts unless there is something critical all the cleaning and tidying formalities can be put on hold for a while. So take your caregiver or medical provider in confidence and do discuss your options. Having advanced medical science helps immensely in planning our birthing options as well.
Here are few tips which will help in making informed choices and also have an undisturbed first hour after birth.

Choose your medical advisor and the setting to increase your chances for an experience of a lifetime with your newborn. If your doctor agrees with your situation you can have an undisturbed first hour and leave routine baby checks until you and your baby are ready.

In case you are opting for a home birth or hypnobirthing you can create an optimal environment for birth (warm, dim lighting, quiet, private, supported). Keep in mind this is only possible if you do not have any critical situation like C-sections. This is only possible when your caregiver agrees with your health and see's possibility of natural birth. It's always better to discuss everything with medical provider before making decisions.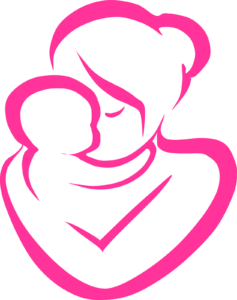 You can discuss the delayed cord clamping with your doctor to leave the umbilical cord intact until it has stopped pulsating, so baby cannot be separated from you. If the situation allows I am sure the expert might oblige with your request.
Having experienced motherhood for over 4 years now, I have few regrets due to lack of knowledge about making right choices for myself and my daughter. However, now that I am geared up with information and logic I am sure going to practice what is best if I get second time lucky with a child. Just as every pregnancy is different every delivery and birthing experience is different so don't stress in case you don't get to have skin to skin with your child immediately after birth. You can still have a great breastfeeding bonding experience with your child. Skin-to-skin contact can help cement your bond, no matter when it is performed after birth. You don't need to rush or supplement first thing. Babies aren't actually hungry until several hours after birth. If you have trouble, find a lactation consultant who can help give you the support you need.
Do share your breastfeeding journey of your thoughts on one of the most purest form of relationship in the comments below. I would be very happy to hear from you.
Happy Breastfeeding!
For collaboration and guest blogging, I can be reached on lifethrumyeyes11@gmail.com.
Picture Courtesy- World Wide Web
Read- Miracle food for breastfeeding moms here