Everybody has a different definition of nutrition. Some feel that nutrition is all about eating healthy food, or green vegetables, or taking proper supplements to keep the body healthy and going. For me, nutrition is about focusing on healthy diet to fight diseases, conditions, and problems. It's about how poor nutrition can lead to malfunctions in the body and how with a healthy diet we can lead a healthy life throughout.When it is about child nutrition new parents are often subjected to all kinds of contradictory advice about childhood nutrition. But with proper advice one can ensure that their infant is getting the healthiest start for a better body and better future.
On occasion of National Nutrition Week, I am going to focus on best practices to ensure optimum nutrition in infants for a healthy beginning of a new life. Realising the importance of early childhood nutrition in fact even I started with my daughter's diet which was full of greens, fruits, and rich nutrients. It's imperative to ensure proper nutrition from early childhood for the overall development of the child from the brain to body. It's known that the child gets optimum nutrition either through her mother's diet during pregnancy, breastfeeding or solid food which has a direct impact on the size and development of the babies brain.
Infancy is the first year of life and is a prime time for the growth and changes throughout the body. What a child consumes in his first year will have the long term effect on body weight, height, immune system and overall aging. Meeting nutrient requirements is important throughout the lifespan but, the proper nutrients are especially important for infants and toddlers — more than for any other age group. Tremendous growth and development occur in infants and toddlers.
As per the reports, approximately 25 percent of an infant's caloric intake is utilized for growth. At one year old, the average infant has increased in length by 50 percent and by two years old, a toddler is approximately 75 percent taller than at birth. Various research also indicates that there are certain foods that are needed during the developing years as they contain precursors of a healthy body.Read on to know how early childhood nutrition right from pregnancy plays a crucial role in a child's life and future.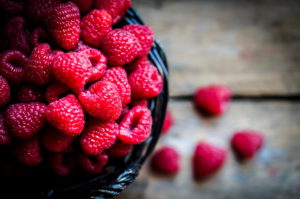 Pregnancy and the new beginning
This is the time when you can nourish your baby even before he is born. In fact now is the time to expose your baby to everything healthy so that the foundation is strong enough to face the harshness of the real world. It's important to know that what you eat can affect what baby will tolerate and like.
First Phase Early Childhood Nutrition-Your babies first 6 months
The first 6 months of the babies life form the foundation. Breast is the best thing for both the mother and the child. For the super power, it contains parents are suggested to feed breastmilk exclusively for the first 6 months. It is full of antibodies and nutrients which help in fighting worst of diseases and builds immunity for life. Breastfeeding also ensures that the baby grows up to prefer healthy food. From a mothers point of view, breastfeeding helps in losing the excess weight gained during pregnancy and post partum. It's the beginning of a new bond for life.
This is the time when a mother by eating healthy can assure and secure her child's good health for life. Hence it's promoted for mothers to eat healthily and live healthy in her 9 months as well. What women as a pregnant or nursing mothers eat, their baby eats too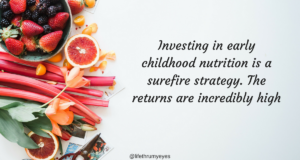 The second phase of a child's life. 6 months to 12 months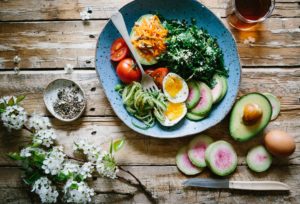 This plays an equally important role. By about 4 -6 months kids via mothers are able to digest most foods. By now infants usually double their birth weight and are ready for the introduction of solid food. Usually, solid food is given in addition to breast milk so it's not a replacement of breastmilk at all. This is the time when you can introduce a new food. It's ideal that you can introduce one new food for 3-4 days and then change the pattern. This helps in determining your child's liking as well. Also, this helps in understanding the negative reaction to the food as well. Ensure that you try different variations of foods and include all sorts of nutritious food items in the diet to give holistic nutrition to your child. Also, it's a tip that I had used myself. Introduce a new food when your child is hungriest
One year and above-Childhood nutrition becomes all the more important
By around, one year and above you will be able to add a pretty good roster of food to your baby's diet. Now you will be able to give pretty much everything that you cook at home minus spices. Most of the things need to be pureed and mashed so that the baby find it easy to eat and digest. Now is the time when you can boost your child's diet with all vegetables and fruits to build long term immunity and health. Let baby lead the way when it comes to solid foods.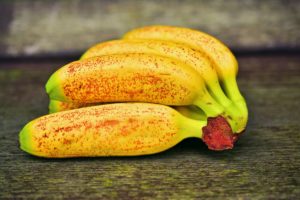 Babies are very small and they can't prepare their own food. That means they depend on parents and caregivers to give them best of food and nutritional diet that promotes optimal health. We need to ensure that we take care of everything and give our kids best nutritional food. Sharing few tips to help give your child a good and healthy start.
Tips to give your baby a very good and healthy start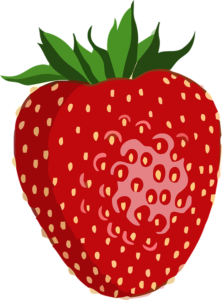 Breastfeed your baby for minimum 6 months and if you can follow extended feeding then do that as well.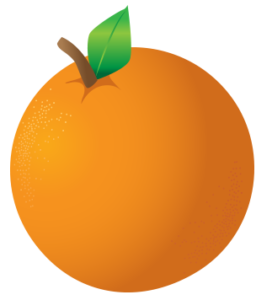 Add vitamin supplements to your baby's diet after consulting the doctor.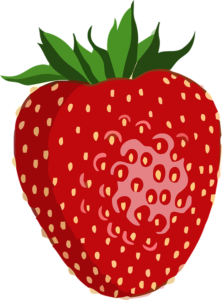 As soon as your baby achieves 6 months start with basic solid food.Start with something like rice cereal, then vegetables, then fruits and protein-dense foods. Introduce only one new food at a time, and see how it goes.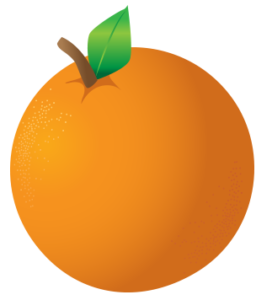 Choose whole foods. These are nutritious and satiating and develop appropriate taste preferences.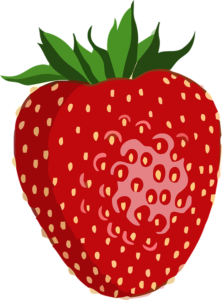 Parenting is a difficult task and it requires a lot of patience. Follow your baby's hunger signals, and food preferences, while also gently and patiently adding food variety and mealtime structure. Don't rush new foods, but be persistent and stick with it.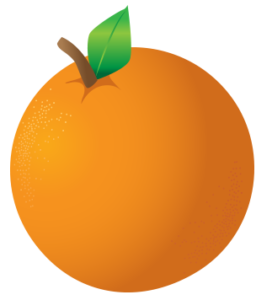 Check with the doctor if supplements are required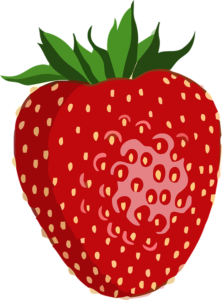 For the first six months of life breast milk usually, provides enough fluid. After six months of age, water is fine. Avoid cow, soy, and other processed milk for the first year as they can be difficult to digest for the baby.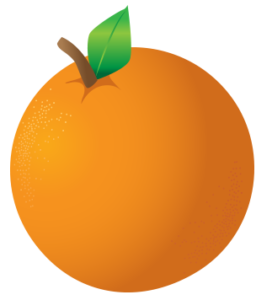 There is no perfect parenting and it's indeed hard enough. Every child is unique and it takes something special to manage that child.
Use the basic habits and quick food prep tips to make things easier.
The health and fitness world can sometimes be a confusing place. But it doesn't have to be but trust me it doesn't have to be.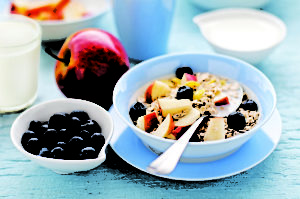 I am taking part in the #myfriendalexa campaign by #blogchatter. This post is a part of this campaign.
Day 1- Alexa Ranking. Global-1,334,184 India- 53,060
Follow more on this campaign and interesting content around parenting, lifestyle, nutrition and much more on #lifethrummyeyes
Also, Read- Why Breastfeeding is so important within the first hour after birth
Read- Importance of healthy food for children here