He is the symbol of wisdom and good luck. He is the one who is worshipped before starting any auspicious activity. Before taking up any good work Hindu's offer their first prayer and offerings to him. Regarded as the reliever of obstacles he can be found in all the Hindu household. Marking the birth of the god of wisdom, Ganesh Chaturthi is celebrated across Indian for a period of 10 days with a lot of fervor and grandeur. Artisans began the preparations way in advance by sculpting various facets of Lord Ganesha in different poses, colors, and sizes. During this 10 days long celebration we are going to be talking about the unique and interesting Ganesha facts for our readers.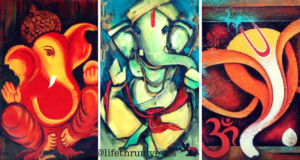 On the auspicious occasion of Ganesh Chaturthi, Lord Ganesha is known to descend on earth to bless his devotees and anyone who worships him during this time is certain to find success in whatever he endeavors. He is also known to be the God of power and wisdom. It is believed that Lord Ganesha removes all obstacles; this is the reason why people worship him before starting any auspicious work. From how Ganesh Chaturthi was first celebrated the way it presently is to the myths surrounding the curse of staring at the moon during the festival – there are several fascinating things about the festival that you probably aren't aware of. Read on to know more about Lord Ganesha.
Vakra-Tunndda Maha-Kaaya Suurya-Kotti Samaprabha. Nirvighnam Kuru Me Deva Sarva-Kaaryessu Sarvadaa
As India celebrates 10 days long festival of Ganesh Chaturthi, we take a look at some interesting and lesser known facts about this famous festival and beloved Lord Ganesha.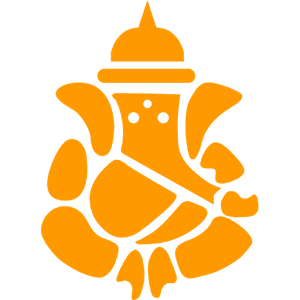 Ganesh Chaturthi is the day when he was declared as superior to all existing gods except Lakshmi, Vishnu, Shiva, and Parvati.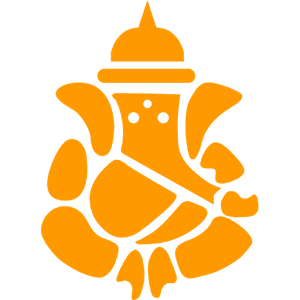 Across India, he is popularly known as Lambodara, Vighna Harta, and Ekdant. He is blessed with 108 different names.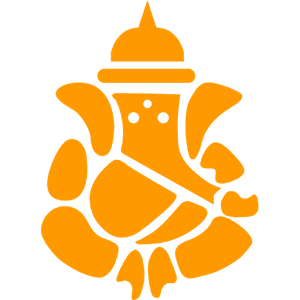 As per Vedic scriptures, the body color of Lord Ganesha is green and red.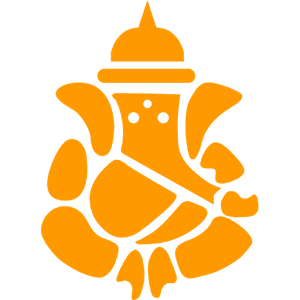 Not known by many but the epic Mahabharata was written by Lord Ganesha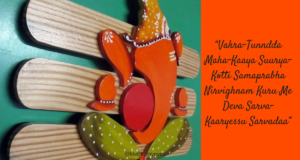 The biggest Ganesha idol is located in Vishakhapatnam and measures more than 70 feet tall.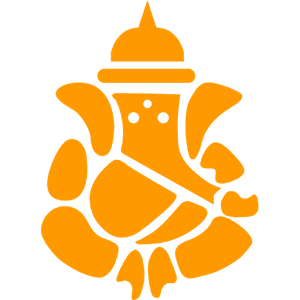 Chhatrapati Shivaji Maharaj began the tradition of worshipping Lord Ganesha in Maharashtra. Lokmanya Bal Gangadhar Tilak, the fearless revolutionary freedom fighter, gets the credit for initiating the celebrations of this festival on a wide scale.
Ganesha was formed from the sandalwood paste of Lord Shiva's wife, Parvati, used during her bath.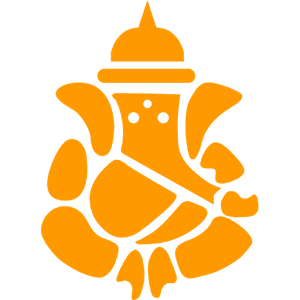 There are various stories related to Ganesha losing his head. Most popular ones tell us that Ganesh lost his head while he was trying to stop Shiva from entering the area where Lord Parvati was taking bath. Due to anger Lord Shiva cut his head. Another popular story associated with this is when other lords where blessing Lord Ganesha, Shani Dev was standing with his head facing downwards. When Lord Parvati asked him the reason he said that if he looks directly at Ganesha he will lose his head. However, Lord Parvati didn't believe in this and insisted on him looking up which resulted in Ganesha losing his head.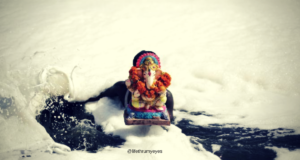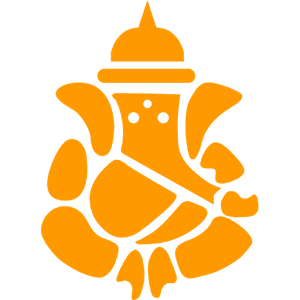 Ganesha is also popularly known as Ekdant. According to Brahmavavart Puran, when Parshuram went to Kailash Mountain to meet Shiva, he was meditating. Lord Ganesha did not allow Parshuram to meet Shiva. Parshuram got angry and attacked Ganesha. The weapon he used to attack Ganesha was given to him by Lord Shiva only. Ganesha did not want the attack to go waste as it was his father's weapon, so he took the attack in his teeth and thus lost one of his teeth. Since then he is known as Ekdant.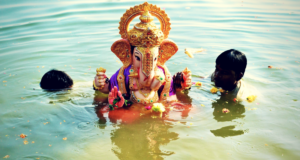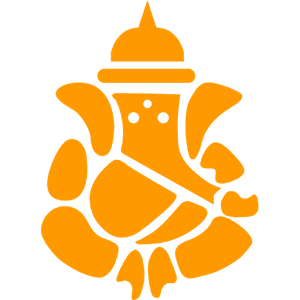 There are many stories which say that Ganesha was never married. But there are many instances where Lord Ganesha is represented with two wives-Ridhi and Sidhi. Both of them were created by Brahma to placate Ganesha who was distraught at not having any wife when several Gods and deities had more than one. While Ridhi stands for wealth and prosperity, Sidhi symbolizes intellect and wisdom. It is believed that anyone who worships Lord Ganesha also invokes the blessings of his wives.
These are few facts which are interesting and equally intriguing. Hope you enjoyed reading them.
Picture Courtsey- Word wide web and Pinterest.
I am taking part in the #myfriendalexa campaign by #blogchatter. This post is a part of this campaign.
Day 2- Alexa Ranking. Global-1,334,184 India- 53,060
Follow more on this campaign and interesting content around parenting, lifestyle, nutrition and much more on #lifethrummyeyes
Also, Read-
Day 1 posts can be read here- Early Childhood Nutrition
Ways to prepare your house for the upcoming Diwali here
Ways to involve kids in Ganesh Chaturthi celebration here