Around eight years ago, on 15th February 2009, I woke up at 3 am to the sound of my cell phone vibrating twice. First I couldn't realize that the phone was ringing since it was on vibration mode but the second time I woke up with shock as it was unusual for my brother to call at this hour. I rang back, bleary eyed, my still-sleepy mind thinking about why he had called so late. Hoping that all was well at home I asked him and he just said mummy is not well and come soon. Even as he spoke, I had trouble getting out of that not-quite-awake-yet mindset where I kept wondering how my mom can be serious as I had spoken to her 2 days back when she had asked me to finish my final project properly.
Fear makes you do things differently. As the sun started to rise in Pune, I sat in front of the temple in my house holding the photo frame of Maa Durga just praying for her to keep my mother fine. To not take her away from us. My mummy was a firm believer of Maa Durgaa and I wanted to just beg her to let her be with us. To do some miracle. I wasn't aware what was going on back in Bhopal. I spoke to my papa briefly who told me that mummy will be fine and to come peacefully. My then would be husband got us tickets booked for a flight from Mumbai to Bhopal. Unfortunately, we got an evening flight and we had to rush to Mumbai from Pune. All the while I was just holding the frame of Durga Maa to just give us one chance to just let us have our mother little more. It was not the right time. We needed her, my papa needed her. With dying hope in my heart, we reach Mumbai airport. We took the flight and we reached Bhopal. As soon as we landed I spoke to my papa who assured me that mummy was feeling better so we took her to our Dadi house to a small town near Bhopal. I was angry as I knew she is not well so why would any one take her to a small place. I couldn't believe him but I knew my sister who was 6 months pregnant then won't lie to me so I spoke to her who assured me that mummy is fine and sleeping. With last thread of hope in my heart, we went on another 2-hour journey from Bhopal to Hoshangabad a small town in Madhya Pradesh. All the while tear kept on flowing down my cheeks as I knew my heart and soul knew she was no more. She had left us and was on her way to heaven.
We managed to reach my Dadi's house in 2 long hours which seemed like the eternity to me. A place which was full of our childhood memory looked all black to me. The car halted in front of our ancestral house and I ran inside and fell on the floor. My papa grabbed me, my brother supported me and my sister who kept herself composed all this while rushed to me. We all broke together. We had lost the heart of our family the one who filled oxygen in our life was lying motionless. I ran and took out the Durga Maa frame and made my mom touch the frame with a hope that she would start breathing again. I touched her all over, tried to wake her up but it went in vain. She didn't move. The world stood still. From the corner of my eye, I could see my father standing in one corner motionless too. Tears were finding it difficult to come out of his eyes he just kept on looking at the mummy. He had lost his best friend. This was the worst day of our life. I lost my life. I wanted to scream. I was her baby and how could God take her away from me. We were left with just her memories, her voice, her values, her principles and her unending love. I wish I could have traded my life to keep her alive. She was the best mom I could have ever asked for.
The death of a loved one is an intense and often life-changing event. My mom had Gastro- Oesophagal cancer that got detected 15 days before she took her last breath. Her fragile body couldn't bear the harsh chemotherapy and took her last breath in my father's hands on that ill-fated day of 15th Feb 2009 at 10 am. So you know she had died long before I reached her. I couldn't see her one last time, couldn't see her smile at me. She died at a very young age. She was just 53 years old. This reminds me of a very unnatural thing that had happened few years before she died. A saint had visited our house and had told my mum various things and one very harsh thing that she would die at the age of 53. She used to always tell us that I would go when I turn 53. We used to think that not everything that a saint says turns out to be true and this was also some sort of a gimmick. Unfortunately unlike other things that they say this turned true and destroyed our family.
There are a lot of people who came up to me and tried to console later on. They used to say things like, you should live every day to its fullest, or like it's your last. That you should always say what you think and feel because you never know if you'll have another chance. Before I lost my mum these things would have made no sense to me but now when I think of it all this does make sense and it makes me cry too. However, when it pain these words are nothing but empty sound bites as loss of a loved one is like a never-healing wound of our grief.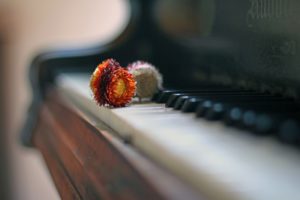 Over the past nine years, I have changed significantly as a person and all of those changes stem from the death of my mom. Some of these changes are unwelcome additions in my life: people don't call me late at night or early in the morning because they know it will cause white-eyed panic. But the others, the ones I've gone into purposefully, have made me a much better and stronger person. And while I would much rather have had my mom these past nine years and would trade all these growth moments, there's still value in what I've learned that can be shared to help others.
We do so many things in our life that we can't take back. We end friendships, break up with lovers. We say cruel things to each other. We move jobs, move homes, move to different states or countries. We don't always take the best path, but we can take the right path for ourselves. To do that, we have to be able to take a hard look at what we want, what we need, what we love and what we hate. We can't lie to ourselves, and let's face it: we lie to ourselves when shit gets real. We want to live our best lives and be our best selves but sometimes our best selves are pock marked with selfishness, mean streaks, bad tempers, or something else equally ugly. Unless we face all the bad with the good, we can't make decisions we'll never regret because we're liars.
I last spoke to my mom three days before she died. I was at home watching television. She was not keeping well she couldn't speak much. I only knew that she was not keeping well and hence was admitted. My father had told me that he will make me talk to her as and when she feels better. Her last words to me were "Chenu study well, finish your project with a lot of hard work and score high". I promised her that I will and soon she will enjoy my first salary. We hung up as she did not have much energy. Some how in my heart I knew that this was the last time we are talking. After nine years, I know that things aren't ever going to get easier for me in terms of my mom and her death. I'll still start crying randomly over something having to do with moms on TV. People around me celebrating mothers day, my friends calling their mothers and bitching about random things. I missed her the most on the day I became a mom without a mother. Random, innocuous happenings in everyday life will occasionally take my breath away with sadness, or fear, or longing. I watch over my father like a hysterical chihuahua. The infrequent dream where I see my mother guts me like a fish. Writing posts like this are still slightly more painful than having a toenail taken off.
She taught me many things about myself and how to live life, for better or for worse, and her last lesson was no more complex than all the others that came before, but I am thankful for it.Since then I have been doing everything with equal passion and hard work. Starting from my first job till the one I am working on currently. I have been dedicated to the core. She wanted to me to reach new heights and win many accolades. I am fulfilling her dream of creating a name for myself.
With this article, I want to thank everyone who stood by me in all these years. My father being the strongest has been my constant support while playing a dual role of being a mom and a father. I had to join my first job immediately 1.5 months after my mom's death. Two of my bosses played a special role in my life by making life simpler for me and helped me cope with my loss. Granted me as many leaves as I wanted in that 1 year and standing by me in every situation.
For all of you reading this I just have one thing to say. Never regret. Know who you are with all the good and the bad that comes with that knowledge. Surround yourself with things that make your life better, and never settle for anything less than that. That might not be easy, but life rarely is.
I am taking part in The Write Tribe Festival Of Words #6 for which we were supposed to write an article on a day in our or someone else's life. I couldn't think of any day in my life but this as this changed my life forever.
Stay tuned for more from this festival of words
Also, read-
How I Met My Mother In Heaven.