A gift, no matter how small or big, signifies that you care about someone. Known to be a gesture of love and peace that can make an enormous difference in your relationships.
One can be kind with their gesture however gift endures in a way that an act of kindness doesn't. It is something that can rekindle memories years on.
Given the fact that they are so important to express gratitude, show your kindness, shower your loved one with love or pampering someone. Hence we shouldn't wait for the events, special occasions or birthdays/anniversaries to give presents. We should be able to give gifts when we feel the urge to do so. Often when you come across something and think of giving it to someone but we push it to an occasion coming in future. Perhaps instead of pushing it to an upcoming occasion, we should use the opportunity to remind our loved ones or just make them feel that they are in your thoughts.
Not sure if this happens with all of them but I often face a difficult situation of wanting to gift someone but not being able to find one uniquely perfect gift. Recently I was introduced to this amazing website called Indian Gifts Portal by my blogger gang and even I wanted to try them out. IGP team was kind enough to immediately fulfil my wish and here I am talking about my experience with them.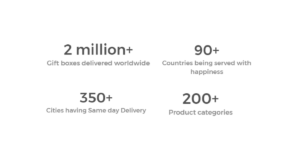 My Experience With IGP.com
IGP gave me a voucher to shop on the site. Since I prefer to shop from my laptop so accessed the site and it was quite smooth and got loaded immediately. It has got the amazing interface and considering the fact that Father's day was just around the corner it was the first thing that got displayed. And I thought what better than to buy something special for my father. He's been my strength, my ideal and my best friend.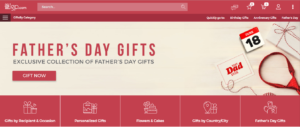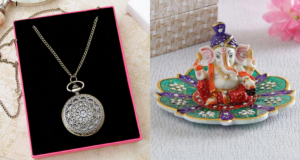 I am very particular about the right gift as it's all about demonstrating your esteem and your praise. It creates a visual remembrance of your words. I really liked the fact that the site had clearly displayed gifts around upcoming fathers day so it became a lot easier to maneuver through the site and look for something that's perfect. There were many options to choose, from personalised, Flower & Cakes, Grooming & Fragrances, Men's Accessories, Best Dad Quotes, Mithai & Dryfruits to things Spiritual. The site had many options and a variety of gifts to choose from. And I zeroed down on Vintage Pocket Watch with Chain and Marble Ganesh Show piece. It looked like a perfect gift for my hero my papa.
Reasons I was floored with IGP.com
1)Super Fast Delivery: I had my travel plans so was worried if the parcel would reach my address on time. And tadaaaa. I was highly impressed as I got the product delivery in 24 hrs time. Now, this is something that I look for when I have to send something to my loved one. IGP has completely nailed it.
2)Plethora Of Categories: We are a festival and tradition-rich country and IGP has the gift for everyone from him to her, from Valentines Day to New Year, from Women's Day to Mother's day to friendship day, from Rakshabandhan to Deepawali and it covers all major festivals of India. They have it all!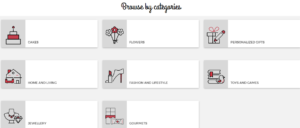 3)Gifts by Personality: From a classy to a fashionable woman, from homemaker to creative woman, from nature lover to an elderly and much more.
4)Flawless Experience of buying: Gifts by IGP are beautifully selected for people from all walks of life.Gifts by them are to form bonds and to live a life beyond the point of giving so that decades later they still evoke powerful emotions. I loved my experience of shopping from selection to placing an order to receiving the product.
5)Same Day and Midnight Delivery: Isn't this amazing? Time remains no constraint to please your loved one anymore. 
6)International Delivery: We all have relatives across the globe and desire to gift someone somewhere at some point in time. IGP address this as well with international deliveries in various countries.


Gifts are like the Statue of Liberty, a constant subliminal reminder of the giver and the bond formed through gifting. It can bring in various causes from appreciation to the conversation with the third parties. Its no less than a constant recognition of the event and relationship.
IGP has created an amazing platform in this quest to create the best gift available, appropriate to the budget and occasion. I am sure gifts by them will be treasured and displayed proudly by all. In fact, along with helping you buy the best gift for your loved ones they also provide robust customer care and support that allows you to track the order, chat, check the FAQ's,  or call the team for any help. 


With upcoming Rakshabandhan and Friendship Day, I would really suggest you all, go to the site and check for amazing offers and gifting options. 
So what are you waiting for? Place your order today and get ready to floor your family and friends with this amazing experience.