India is a land of rich culture and traditions. We Indians have sheer respect and are proud to be a part of the diversified customs & traditions. Ethnic wear is a way of showcasing our respect to the culture we belong to. From traditional gatherings, weddings, to parties to varied festivals of India we see people donning traditional wear in most of the places. There was a time when traditional wear by various brands used to be mostly focused on adults. However, the times have changed and you can see the wide variety of options available for kids in the ethnic wear segment. In fact, there is an overall shift in the way apparel market is seen in India now. Consumers no longer stick to formal or casual attire for family functions and marriage ceremonies, they rather prefer ethnic wear that reflects the uniqueness of the Indian cultural ethos.
Kids traditional wear is still a niche segment but the market is growing at a constant pace with many new brands and established one vying for space.Gone are the days when only the men & women of the family had to prepare months in advance for any wedding or a traditional function. Times have changed and kids are matching with the adults equally in this race to look good and belong to the custom and culture of the country they live in. Among various fashion categories, ethnic wear has emerged as one of the most exciting categories owing to the revival of demand for traditional wear across age groups, especially, among the youths of both the genders.In order to cater to the growing demands of providing a complete shopping experience, there are many brands who are foraying in the kid's ethnic wear as well. There are many multi-category brands offering complete family shopping solutions and there are also brands who are offering products exclusively for kids. Today I am going to share my experience with one such amazing Indian Brand "Hugsntugs" catering to the demands of the future of our country, yes you guessed it right, Children! Read on to know more about me and my daughter's experience with a beautiful traditional wear sent by Hugsntugs.
Who are they?
Hugsntugs is a dream born out of the desire these first-time mums Nimisha and Muckta to dress up their little one. Having studied fashion and coupled with a strong background of apparel industry it was the most natural thing for them to start as mompreneurs and launch "Hugsntugs" a trendy online store for kidswear. They have a huge line of kids clothing and accessories which are made with a lot of passion and care keeping the delicate skin of kids in mind. They offer the latest fashion and wide range of kids clothes in India. Coupled with amazing discounts and exciting offers they are a go-to destination for clothing needs of your children.They have a wide collection which is available from newborn to 8 yrs old girls and boys.
What are we reviewing today?
I got a beautifully packed ghagra and choli from these beautiful mums Nimisha and Muckta. It's an Alluring yellow lehenga with Pink contrast and pure georgette blouse of pink colour gives it a stylish & beautiful look. The dupatta completes the co-ordinates for an elegant party look or any festive occasion. I was in complete awe of this dress since it looks just perfect for my little one. I could imagine her right away wearing this and showing her innocent swag. I was so sure that this combination of pink and white lehenga will make my little princess look like a diva. I found this to be a perfect dress for the upcoming Rakshabandhan and a wedding in our family. 
Here are the few aesthetics of the dress.
With the upcoming festivities, I am sure most of us would be looking out for some amazing traditional wear for our kids. I am indeed always on the look out of bright coloured clothing for my beautiful daughter. Since I love bright colours most of her clothing gets inspired by my taste and now she also likes all the bright yellows, orange and pinks of the world.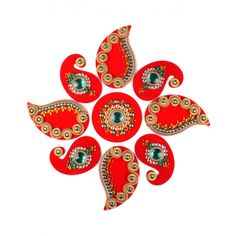 Key Features: This outfit has got the perfect combination of colours.Choli is magenta in colour and lehenga is a combination of yellow and pink with golden horizontal stripes overall. The simple yet elegant look of the outfit makes it worth a buy. The choli has got a soft inner lining to avoid the child's skin getting rashes. Whereas the lehenga has 3 layers beneath the main georgette outer cloth. Due to these many layers, it gives the lehenga nice strength and bounce which adds to the elegance of the costume. To fit the varied waist sizes it has got a dori to tighten around Along with the dori is a beautiful latkan which is like an icing on the cake. It completes the look of this wonderfully colour coordinated traditional wear.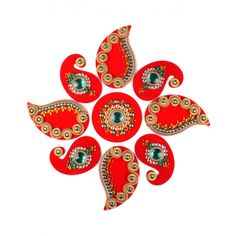 Texture: The fabric is really nice and soothing on a child skin. The material used is a georgette.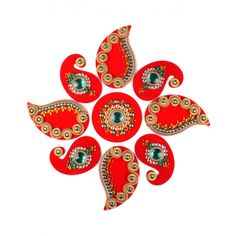 Packaging: The lehenga set had come in a brand labelled plastic cover. It would be great if such elegant outfits can come in a cardboard box with a personalised message along with that to make it look more appealing. I am sure while you are reading this, these two wonderful mompreneurs Nimisha and Muckta are making a plan to just do so. 🙂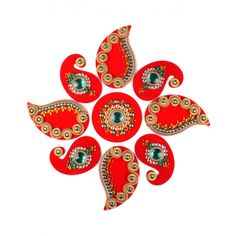 Pricing: This beautiful set is costed at INR 2000. Pricing is a bit too high for kids apparels. Considering the fact they outgrow clothes very quickly, I personally wouldn't want to invest huge money on this. However, these are party wear so once in a while indulgence in expensive clothing has no harm. So go for it.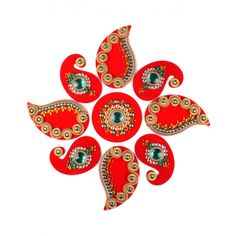 Colours: The lehenga is a combination of bright yellow, orange and pink. All my favourites. When I saw online the top looks pink however when I saw that it person it seemed magenta to me. Well, no complaints about that since I think magenta looks much better since the lehenga is in shade of beautiful yellow and pink. The overall set has horizontal golden stripes to add on to the grace and elegance.
Advantages of Traditional Ethnic Wear for kids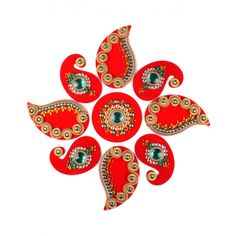 Kids get the feel of a true Indian upon wearing ethnic clothes.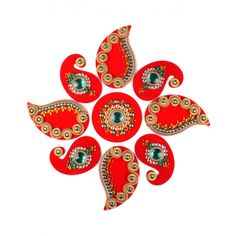 Traditional sherwanis and lehenga choli are in vogue and are just perfect for marriages and other festivities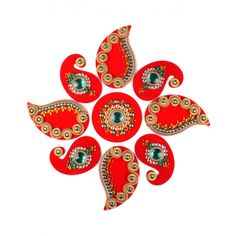 Since they are available online they are made less complicated to wear and designed with extremely comfortable fabric.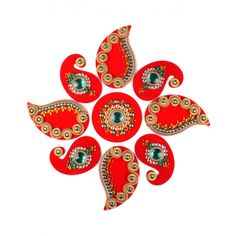 The dress materials are guaranteed rashes free on your child's soft skin.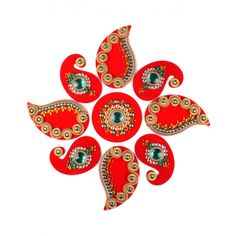 Compared to tight fitted and body clinging western dresses, ethnic dresses are loose and way too comfortable too.
Since we were reviewing the brand we thought might as well get to know the women behind this venture.
Tete-e-Tete with the founder, Nimisha.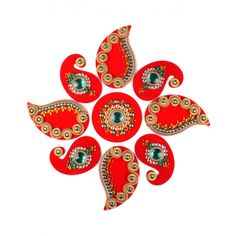 Hey Nimisha, so what was the genesis behind launching Hugsntugs? 
Well, I and Muckta are both young mothers and have studied fashion. After motherhood the career kind of took a back step and we didn't want to stay at home mum forever and at the same time the 9 to 5 jobs didn't quite appeal too much as the kids needed us. So this was just an idea that we would ponder over each time we would meet and chat. This would keep us connected to both fashion and kids. So one day we just decided to go out and get started and thus came Hugsntugs.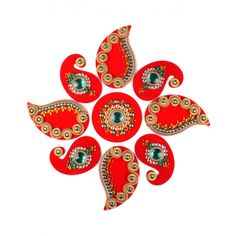 What are your thoughts around traditional clothing for kids?
I think it's lovely to see kids donned in traditional ethnic wear especially on occasions like Rakhi, Holi, and Diwali. It definitely adds up to the festivities and makes the occasion even more special. Also, the kids can sense that this is a day other than ordinary. Besides that, the traditional wear like cotton kurta are great comfortable wear for kids and if we add nice fun quirky design it looks stylish with an ethnic edge which is really trendy nowadays.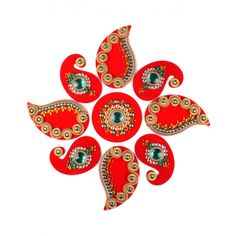 Also are you guys planning to come up with something special for Rakshabandhan?
Yes, we are coming with the special Rakshabandhan collection in which there will be coordinated traditional Indian clothes for both sisters and brothers. Also, coming up with really cute fun quirky handmade rakhis of fun superhero and kids favourite cartoon characters. The boys are going to love it. The girls will really have fun choosing these for their brothers.
So this was the quickest chat that we could have with the lovely Nimisha.
With the upcoming festivities, it's the best time to indulge in some online traditional wear shopping for your kids. What better than Rakshabandhan. The occasion of Raksha Bandhan is both special and endearing for sisters and brothers who celebrate their love for each other. The girls like to be all decked up in their festive attire at the same time all excited about the bag of goodies they will receive from their brothers. I am sure that even kids want to look their prettiest best on this special day.
READ- Website Review-Indian Gift Portal-Gifts For Her, Him & All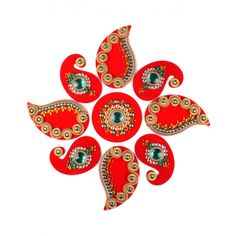 Tip- We know you have to strike a balance between being traditional yet contemporary. You can opt for auspicious colours… and yet it may not be red always. Hues of orange, coral, fuchsia and even yellow not only look ethnic but look great when introduced to fusion wear. For this photoshoot with my little one, we used a simple black bindi, red lipstick by Maybelline and Maybelline Kajal to 
Confused about choosing Raksha Bandhan outfits for your kids? Go on to Hugsntugs this festive season and choose the best traditional wear for your little one.
Ratings: 4/5
Where can you buy? – Check out their Website
Follow the journey of these mompreneurs on their social pages
Facebook | Twitter|Instagram
*For this photo shoot with my little one, we used a simple black bindi, red lipstick by Colorbar and Maybelline kajal to complete the overall look.
Also read here a twin mommy share her experience with the brand.