All my life I was taught that early to bed early to rise makes a man healthy wealthy and wise. And I always wanted to practice this for my own daughter. Impossible it sounds though and trust me it is impossible with the situation that we are in. Being a full time working mother and daughter staying at daycare left me with no option but to spend time with her after work and play with her little late at times to give her a normal family time at home. However, I wish to undergo metamorphosis into the monster parent who drags her kids away from late evening fun and outdoor activities an hour or two before other parents do. I do not intend to deny her a joyful childhood but I wish to give her a disciplined future.
Early night time I have realised is most important for kids to be happier and more fun when they get up the next morning. In order to understand the importance of early night time, I started looking at the science, And I've become only more convinced that the earlier you say night-night, the better. There are many pieces of research and they consistently show that putting kids to bed early is beneficial for their overall development from physical to emotional, and cognitive development. Not only do kids tend to sleep more when the lights go out sooner, but they also may get a greater proportion of restorative sleep, too. In fact, I feel early kid bedtimes are also great for parental sanity. Reading up on a favourite title, Sipping a glass of wine in silence? Snuggling up with your spouse to watch a grown-up movie for once? It's really quite lovely. Isn't it?
I understand that super early bedtimes may not be possible with many families and their schedules. I don't intend to preach because I certainly am making mistakes with my daughter's sleep habits but this is one thing am trying to get straight for a long time.
Well, many kids these days don't get enough sleep. Like adults need to wind up early after a tiring day, kids are no different. They too need to have a fixed bedtime routine and need to sleep early. You may hear contradictory responses like "As long as your child is getting enough sleep for about 8 to 10 hours every night it doesn't matter what time your little one sleeps." However, a late bedtime can have severe consequences on your children in the future.
Reasons kids stay late may vary from each family to family. Few common reasons that I have realised are:
Families have a hectic schedule: Working parents, long commutes, and the "unending hours" to contend with, families struggle with hectic schedules. While a 6:30 or 7 pm bedtime can be ideal for your child, sometimes work, extracurricular activities and long commutes don't allow for it.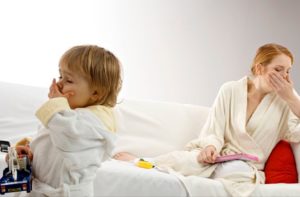 Kids usually "win" bedtime battles: I have personally realised that most of the times parents areIn other cases, we're too exhausted by the end of the day to enforce bedtime rules. With no energy to argue with kids, we figure a later bedtime is worth avoiding yet another battle. And since most kids would rather stay up with us then turn in for the night, they usually end up sleeping later than earlier.
Kids need a parent to fall asleep: Whether it's the infant who needs to co-sleep or the toddler or a preschooler who needs mum to sit by her bed, some kids need a parent to fall asleep.
Parents find themselves with two choices: They either turn in for the night as early as their kids, or they have their kids stay up later with them. With so many things to do and few parents willing to sleep by 6:30 pm, kids end up assuming their parents' later bedtimes.
In most cases with such little time to get home and tend to daily tasks, much less spend time with kids, parents push bedtime back to accommodate a hectic schedule. Having said all the above we all realises that early bed time is utmost crucial for kids. Sharing few reasons why they shouldn't have late bedtime routines.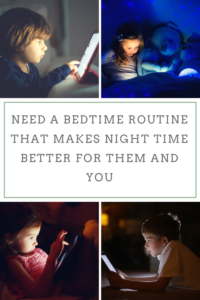 Reasons why you shouldn't have a late bedtime for your baby

Once kids begin to wake up early for daycare, school, or other activities, late bedtimes can lead to insufficient sleep. Kids, like adults, can't function properly when they're tired; they become cranky and inattentive. "Lack of sleep can have really devastating consequences on the child's mood and performance. Sleep that happens earlier in the night tends to be more restorative than sleep that takes place later at night and in the early morning. So putting your kid to bed early may ensure that a higher proportion of her sleep is the extra-restful kind.And well-rested kids behave quite differently than sleep-deprived kids Following are some reasons you should not have a late bedtime for your baby.
1} Well rested and Calm Baby
Bedtime is a big deal, as all of us know, bedtime can really set the tone for how the rest of your night will go! A peaceful bedtime routine – one that induces sleep and allows your child to fall asleep without your help – is a great way to encourage sleeping through the night. Fixing a bedtime routine for your little one and making her sleep early keeps the baby sane. A well-slept child is a calm and is not prone to fussiness or temper in the day.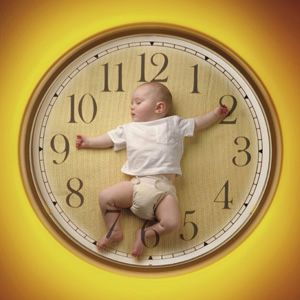 2} Time to do household chores
The initial first newborn months are hectic and keep you busy throughout the day. The hectic schedule leaves you with no time to finish the household chores. An early bedtime routine helps you clean up the house, prepare for dinner, complete household chores and plan for the next day.
3} Sleeping early helps to rise early
Sleeping early every day at a fixed time helps your child wake up early regularly. So if your little one has started school, then an early bedtime routine will make her get out of bed early in the morning and prepare for the day. The repetition of sleeping and waking at the same time ensures that your little one doesn't get cranky due to lack of sleep. Early bedtime routine also keeps your child alert and active the next day.
4} Time for yourself and your partner
Once you become a parent, personal time becomes a rare phenomenon. Lack of time for yourself often leads to stress, frustration and depression. Setting your kids to bed early gives you ample time for yourself to relax, unwind and indulge in activities you enjoy. You can spend this time exercising, reading, watching television, cooking, or shopping. We all can benefit from the "after bedtime" hours to recharge, spend time with our partners, and pursue our interests and hobbies.
Your child sleeping late on a few occasions like an evening party, a late movie, a family trip, or a festival is normal and acceptable. However, making it a habit can disrupt your little one's sleep patterns. For a child to grow positively it's important for them to have a consistent sleep pattern. This consistent bedtime has been shown to help children regulate themselves, develop positive behaviours, and function successfully at home and in the community.Make sure your child does not sleep late more than once a week; else it can tire her and cause health issues. Children grow in their sleep. A well-slept baby is a healthy baby.
Happy Parenting!