"Mumma? My nose is bleeding and I can't breathe properly!" our daughter, who is now 5 years old said to me recently, with the onset of the first rains in our city. And there we were starting to pacify the cranky little girl and wiping her nose, doing all sorts of things to stop the bleeding and help her breathe normally.
Constant tears, sore nose, painful breathing and sleepless nights have been a constant companion of our daughter since her childhood. Yes, she suffers from nasal congestion problem from her early childhood days. She has been prone to the cold right from a very young age of 6 months and till date (She is now 5 yrs. old) she quite often gets bouts of nasal congestion with every seasonal change. It has always been painful to watch her go through nasal congestion at night, especially when she incessantly coughs, sneezes and finds difficulty in breathing. Regardless of whatever medicines we give, her cold invariably develops into a wheezing and painful cough later on.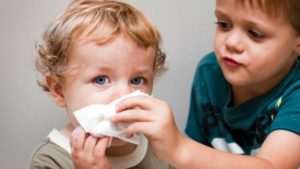 PC- Essential Baby
Nasal congestion in babies and toddlers is one of the tough things to deal with for us mothers. It is extremely painful to see your little one suffer and struggle to breathe normally. Babies usually suffer from nasal congestion quite often as they are fragile and their little bodies are vulnerable to infections, germs, irritants, and change of seasons as well. Since babies from 0-1 year of age are obligatory nose breathers, it gets difficult for them to breathe through the nose due to nasal congestion. And in the case of toddlers, nasal congestion directly affects the food intake. They find difficulty in breastfeeding as they tend to breathe from the mouth due to the choked nose, making it impossible for them to feed. It's important to keep a close eye on the symptoms of nasal congestion, as in severe cases, the symptoms can affect the mental and physical growth of the children as well. Based on our personal experience, most of the times the doctor didn't recommend medication and, in such situation, we desperately were looking for some solutions to help our daughter. And the doctor took out his magical wand and suggested using NASIVION® MINI (BABY) NOSE DROPS. Follow along to know more about the Nasivion Nasal drops and how it helps kids get relief from nasal congestion. Also, in case you are looking to start using the nasal drops please consult your child's pediatrician.
As mothers, we know that cold and cough is inevitable in little ones with the onset of monsoon. Their still developing and evolving immune system is the first to get affected leading to a stuffy nose. Although having a stuffy nose is not a serious problem but it causes the baby to be uncomfortable and cranky, that in turn, affects breathing and eating. In order to help your child stay healthy and fit this monsoon, here are some causes, treatment, and preventive measures.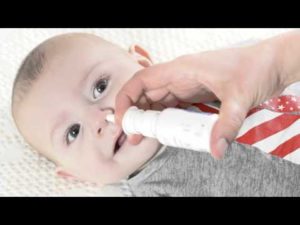 PC-hq default
Causes of Nasal Congestions
There are various causes of Nasal congestion like sinus, allergies, inflamed tonsils, asthma, foreign bodies in the nose, irritants and other nasal disorders. However, it is mainly caused due to the virus Rhinovirus (common cold) or a flu virus. It affects the lining of the nose leading to sneezing, itchy nose, and clear nasal discharge. It basically happens when blood vessels and tissues in the nasal cavity fill up with too much fluid. The main reason babies and toddlers seem to have excessive mucus is because they have tiny nostrils and cannot blow their nose or clear it effectively like adults can.
Here are few symptoms of nasal congestion to look out for in babies (0-1-yr old) and older kids (1-6 yrs. old)
Nasal Congestion in babies (0-1yrs old)
A runny nose
Noisy breathing
Snoring
Sneezing
Coughing
Difficulty in breastfeeding or bottle feeding
Difficulty in sleeping
Nasal Congestion in older kids (1-6 yrs old)
Runny and itchy nose
Chest congestion
Frequent sneezing
A chronic cough
Red and watery eyes
Fever
Mouth breathing especially while sleeping
In the early days of their life, newborn babies may sound congested and little troubled as they continue to clear amniotic fluid out of their nasal passages.  In fact, even after the initial days, many young infants continue to sound congested. Irritants like cigarette smoke or smog can also cause irritation to the lining inside the nasal passage, leading to congestion. Most of the babies grow out of this problem by themselves and do not require any medication. However, in case if they really require anything, then using a Nasivion nasal spray or saline water is the best bet.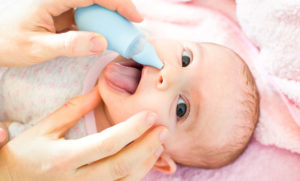 PC- Child Safety Experts
Treatment
At the very first sign of nasal congestion, parents would want to get in action and give the necessary medication to the suffering child. However, if the infection is viral, antibiotics don't help. The best and safest treatment that you could give is using saline water or Nasivion nasal sprays for the nose to ease congestion. We have personally tried and tested NASIVION® MINI (BABY) NOSE DROPS 0.01% for our daughter and have found it to work the best in case of nasal congestion.
Nasivion Nasal Saline Solution being the first line of treatment, as it is safe and can be used by anyone. If the problem is aggravated then after consulting the doctor, one can opt for Nasivion (Mini) Baby Nose Drops 0.01% or Nasivion Pediatric (Child) Nose Drops 0.025% depending on the age of the child.  Nasivion (Mini) Baby Nose Drops can be used up to the age of 4 weeks, instill 1 drop of the solution into each nostril 2-3 times per day. From the 5th week of life until the age of 1 year, instill 1-2 drops into each nostril 2-3 times per day or as directed by the physician. Whereas NASIVION® PEDIATRIC (CHILD) NOSE DROPS 0.025% can be used for children aged between 1 to 6 years only: instill 1-2 drops into each nostril 2-3 times per day or as directed by the physician. Ensure that the drops are instilled especially before feeding and before your baby goes to sleep. Aside from using the spray you could also try elevating the child's head by putting in soft towel below the head. This will help in keeping the child from getting a bad stuffy nose. Another good idea is to suction out nasal secretions with a syringe bulb designed for toddlers and young children. Do consult the pediatrician before starting any sort of medication and nasal drops for your child.
Few other ways to treat Nasal congestion are:
Encourage the child to drink more water
If your child is old enough, teach her/him to blow his nose
Prevention
As they say, prevention is better than cure. Thus, in order to keep your child safe and prevent him from a possible nasal congestion, here are a few tips that you could use:
Avoid the spread of infection in the first place, and this can be done with frequent hand washing that prevents the virus from spreading.
Keep young ones away from crowded and public places to avoid germ infested areas
Use of humidifier at home to increase the humidity
Encourage your child to drink plenty of fluids
Give your child a warm water bath regularly and also make them sit in the steamy bathroom for sometime
Keep your kids away from cigarette and other smoke at home
Check if your child is allergic to anything.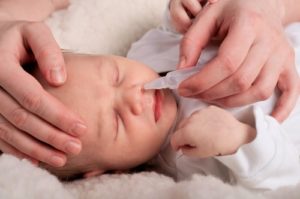 PC-The Asian parent
As I said, nasal congestion can be caused due to various reasons. It took us a few years to realize what caused nasal congestion in our daughter. The entire process for me as a mother has been a learning experience. It helps that you keep a close eye on the way your child behaves with seasonal changes and take necessary precaution at the first sign of a problem. While we can have little control over the external factors like seasonal changes, pollution, pollen and so on, the health of our kids is in our hands and we can take care of them easily without getting paranoid.
Hope you have found this post helpful. Do share with me the things that have helped you keep your child protected during the seasonal changes and kept nasal congestion at bay.
To find out more about Nasivion Nasal Drops, click here.
Picture courtesy- World wide web. Pictures are taken from the web.
For more on parenting stay tuned with us on Lifethrumyeyes here!
Follow us on Facebook | Instagram | Twitter
Copyright Notice- Unauthorized use and/or duplication of this material without express and written permission from this site's author (owner) is strictly prohibited. Excerpts and links may be used, provided that full and clear credit is given to Rakhi Parsai (Lifethrumyeyes) with appropriate and specific direction to the original content.
Love Deeply. Give Freely. Laugh Often