Miles to go before you sleep. This is one line that keeps repeating in my mind and is so apt for Cloudnine hospitals. Having celebrated over 50,000 births across 6 cities and 19 centers, with an over 3000 + strong team members, Cloudnine continues to expand its reach to multiple facilities across India while continuing to maintain and excel international standard of treatment and care. Backed by a strong team of investors like Matrix Partners, Sequoia Capital, and IVFA Cloudnine has recently added yet another feather in its cap with the Navi Mumbai launch by the hands of beautiful celebrity mum Mrs. Shilpa Shetty Kundra and Dr. Kishore Kumar, Founder & Chairman of Cloudnine Hospitals.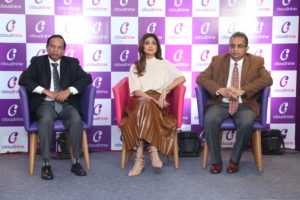 From a single hospital in South Bangalore, Cloudnine has expanded its operations to ten hospitals spread across Bangalore, Chennai, Gurgaon, Mumbai, Pune, and Chandigarh. During the Navi Mumbai launch, Dr. Kishore Kumar focused on the fact that he aims to effectively bridge the gap between Indian and international standards of maternity and neonatal care. With its international standard of care, Cloudnine has become the only chain of the hospital that has successfully achieved maternal and baby success rates. All the hospitals that are being launched by Cloudnine in India are backed by a thorough research and survey. So much for the dedication towards the betterment of a mother and child, they strictly follow the motto of "Happy mothers & happy babies".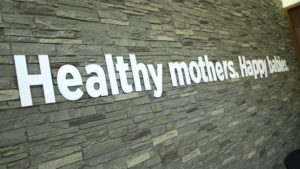 Considering the fact that women today conceive at later stages of their life that leaves them at the risk of complications and emergencies. That is where specialist like Cloudnine plays a very important role in the life of women. They have a dedicated maternity unit that helps in providing all-inclusive solutions to the pregnant women and their family.
Being a mum herself during the launch of Navi Mumbai Cloudnine, Mrs. Shilpa Shetty Kundra also shared her thoughts on choosing the right healthcare provider for delivery as childbirth is the life-changing phenomenon for a woman and she needs to be happy and in a stress-free atmosphere for the entire period of nine months and after that as well. She also expressed her happiness about the fact that Cloudnine helps in making childbirth happy and joyous moment of a woman's life.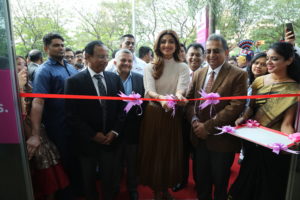 With constant effort and best of medical care Cloudnine has emerged as the best maternal and neonatal care hospital and has won many accolades. They have recently been honored as 'The Best Women & Child Hospital in India' by International Product and Service Award (IPSA). Aside from this, they have also won various other awards for the excellent services provided.



Cloudnine is indeed well known for its state of art technology and outstanding expertise in maternal and neonatal care, making it a powerhouse of maternity and baby care across India. I was simply delighted to see the infrastructure and the facilities available at the Navi Mumbai Cloudnine Hospital. Such was the infrastructure that a woman might remember this time forever and take back lots of happy memories along with her baby.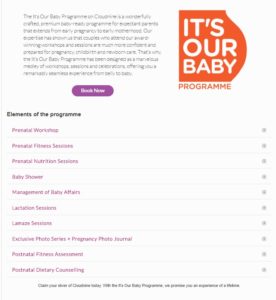 They have also introduced "It's Our Baby" programme during the Chandigarh launch that is yet another wonderful initiative towards providing best maternity care. The programme is basically a workshop providing insights about pregnancy, pre-pregnancy and post-natal care for the mother and the baby.
The best things about Cloudnine Hospitals is that they are not just mere hospital who will help you deliver a baby towards the end of nine months. But they are your partner and they become a family by the time you welcome a new life in this world. They stick with you in thick and thin and give you the best care and treatment. For me, they are the second name of hope, hope for women who are unable to conceive, mums who are looking for a seamless and happy pregnancy experience, the ones who have complications and they are the hope for that premature baby who came into the world much in advance and needs special care.
The medical expertise at Cloudnine extends beyond maternity care. They provide best of services and treatments during pregnancy, for Infertility issues, Gynecological care, Neonatal care, Paediatric care, New Born Intensive care as well as High-risk pregnancies.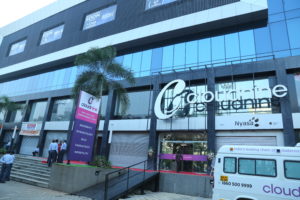 With a vision to be the leader in the space of women and health, I am sure Cloudnine Hospital is soon going to be the go-to destination for all the maternity and baby needs. Check out the Cloudnine Website and take a virtual tour and know more about the amazing work they are doing to provide world-class services. From rooms that are no less than a five star to photoshoots and many more services that are beyond our imagination. Stay tuned for more on Cloudnine coming your way soon.
Also, Read- Chandigarh Cloudnine launch 
For more on motherhood, follow along with Rakhi on Facebook | Instagram | Twitter
Love Deeply. Give Freely. Laugh Often
Reach out to us on lifethrumyeyes11@gmail.com for collaborations and discussions. We are all ears!