Heart disease refers to various types of conditions that can affect heart function. In general terms, it means the heart is not working properly. Researchers have noticed an increase in the occurrence of heart problems. However, as the elders suffer from heart problem likewise now it is seen in the children also. It is said that about one in every 100 children has a heart problem. Normally, heart problems in children can generally be treated with medicine, paediatric cardiac surgery or by other medical procedures.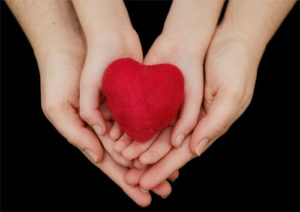 Many children with heart defects are likely to appear healthy and do not have any symptoms, and so their parents are also not aware of the problem. Make a note that, if children do have symptoms, they frequently develop in the first few weeks after their birth. Watch out for these common symptoms:
Blue skin (cyanosis) and colour near the lips –The bluish color of the skin may indicate there is a lack of oxygen in the blood. It also indicates abnormal form hemoglobin. A lack of oxygen in the blood can lead to some serious heart problems.
Finding difficulty in feeding –It is another symptom of heart disease. If the child is having a problem in swallowing the food or spilling out of the mouth, then there are chances of heart disease.
Shortness of breath-Shortness of breath leads to irregular breathing. It could cause due to different reason leading it to heart disease.
Poor growth-If the child had malnutrition, then he is likely to suffer heart diseases.
Swelling in the legs and abdomen or lungs-When fluids get trapped in the tissues, particularly in the skin, the body starts to swell. Excess fluid in the lungs can lead to difficulty in breathing and eventually heart failure.
Chest pain-Chest pain is perhaps the most common symptoms of heart disease.
Fatigue may be referred to both physical as well as mental. Exhausted body feels fatigue which can eventually lead to heart disease.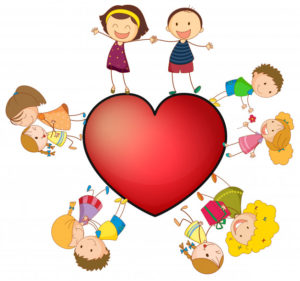 These signs are noticed when the heart and subsequently the body lacks sufficient oxygen supply or the heart cannot pump as it does in healthy conditions. Diagnosis of diseases done at an early stage provides you support to overcome disease and get effective treatment for better management. One must take up regular health check-ups help to keep a proper track of the health and which helps to identify various risk factors at an early stage.
However, if you observe any of these symptoms in your children, then it's important to tell your pediatrician or a family doctor. They will analyze the kid's heart with the help of necessary tests and then decide if a pediatric cardiologist needs to be consulted for further diagnosis and treatment. If the kid needs a paediatric cardiac surgery Hyderabad can offer you many trusted hospitals, which will bring a smile back to your kid's face.
Picture courtesy- World wide web
For more on parenting stay tuned with us on Lifethrumyeyes here!
Follow us on Facebook | Instagram | Twitter
Copyright Notice- Unauthorized use and/or duplication of this material without express and written permission from this site's author (owner) is strictly prohibited. Excerpts and links may be used, provided that full and clear credit is given to Rakhi Parsai (Lifethrumyeyes) with appropriate and specific direction to the original content.