The new year is knocking on our doors. A year which is full of opportunity, promise, and hope. While no one knows what 2019 will bring, there is one truth we can't escape: Age. We're all going to grow older than we are currently. Aging is a natural process of life, and it's up to us to make the most of it. To me, by making most of my life means that I need to be active, feeling healthy from within and outside too and having an overall sense of feeling my best. No matter what your age is, you can feel your best, too!
I strongly feel that there are so many things that are within your own power when it comes to your wellness. You can easily manage your diet, take part in an exercise program, make sure you get enough sleep every night. You can have an optimum quantity of water recommended for good health and so much more to ensure you are healthy. However, there is one aspect of life especially in women which can't be taken care of all by themselves. Yes, my focus is on intimate wellness.

With age women experience a lot of changes in her body and most of the times she is shy or uncomfortable to talk about these changes that might be disturbing her day to day life. Time has come when women need not feel shy or embarrassed talking about intimate health and ways to treat the problem. Today in my post I will be sharing detailed information about a revolutionary technology of medical sciences that treats various intimate problems of women faced due to age and natural processes like childbirth and menopause.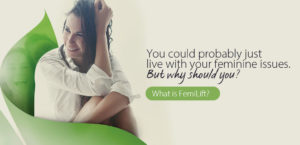 Recently in an eye-opening event, I got to know about Alma FemiLift. Over a period of time and natural processes such as childbirth and menopause can lead to various conditions such as urine incontinence (Urine leakage), Vaginal laxity (loosening), vaginal dryness and repetitive infections. As a result of these changes in the body, a woman is prone to feel low about the quality of life she is leading and it affects her sex life as well. This is where Alma FemiLift comes into the picture as it is a state-of-the-art, minimally-invasive outpatient solution that incorporates CO2 technology to provide optimal care for various feminine concerns. Until recently women had only options that were invasive surgical procedures which required cutting, sutures, anesthesia, and long downtimes. Now with Alma FemiLift women have the option of a non-surgical procedure that addresses many of their intimate health common concerns with minimal downtown and little discomfort. FemiLift is a complete solution that treats a wide range of feminine indications. It provides effective care for a highly diverse range of needs, including: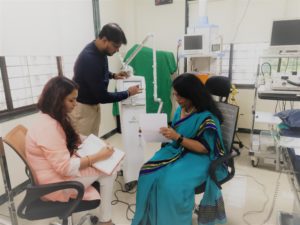 Intimate problems that Alma FemiLift addresses-
Vaginal Tightening
Stress Urinary Incontinence (SUI)
Vaginal Dryness & Recurrent Infections
Post-menopause – GSM
Post-delivery Rehabilitation
Also read:-
Women's thoughts on sex post delivery
Reasons women should protect themselves against critical illness
Interesting facts about feminine hygiene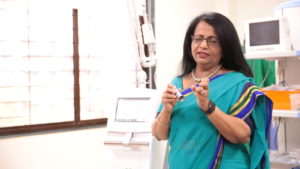 Every woman invests some amount of money and time into taking care of her facial and overall appearance and trying to rejuvenate it. However, very few of us are aware of how important it is to take care of our intimate areas, both for overall wellness and also to improve the sex life. Most of the women are not aware that vaginal tissues are quite delicate and they suffer a lot over a period of time from childbirth, age, and hormonal fluctuations. With the dip in hormones, it makes the vaginal tissues to become thin and eventually they easily tear as well. At times due to lack of lubrication in the vagina women feel quite dry and irritated down there which leads to infections as well. Due to all these problems, they feel uncomfortable in leading a normal sexual life. No longer are women required to suffer in silence.  All the above-mentioned symptoms are a natural part of the vaginal aging process.  Every woman at some or the other time may experience these issues even regardless of childbearing or not and they can occur at any age. Thankfully with the help of an easy and quick procedure by Alma FemiLift, one can now fix, slow and even reverse these symptoms.
The benefits of Alma FemiLift:
Fast, homogeneous treatments
Minimally invasive
Outpatient treatment co2 technology: Clinically proven
Optimal For collagen remodeling
Safe, easy & effective
Immediate results
Hygienic, single-use probe
Depending on the treatment you undergo your doctor will guide you upon resuming your normal activities. Your physician will also advise you on a post-procedure regimen that is right for you.
If you are experiencing vaginal discomfort brought on by aging, childbirth, or the strain of daily life, vaginal rejuvenation with Alma FemiLift could be right for you.
In fact, Alma FemiLift is designed for women who want to relieve the signs of childbearing and aging in their vaginal area. This includes post-childbearing, menopausal women, women who desire enhancement in sexual functioning and a better sexual experience, women who seek vaginal cosmetic improvement and women who are looking to feel more confident about their feminine health.
For years now, women have suffered silently while men have been always open about their sexual needs and comforts related to it. Women's intimate wellness is now on the map and is strongly required to discuss openly. Today women have the opportunity to rejuvenate their vagina from the inside out with very minimal downtime and invasion with Alma FemiLift.
This post is just to create awareness about the modern technology available to address the issues faced by women. Please consult your doctor for further information.
To find out more about Alma Femilift click here.
Picture courtesy- Alma Femilift and Lifethrumyeyes
For more on women health and wellness stay tuned with us on Lifethrumyeyes here.
Follow us on Facebook | Instagram | Twitter
Copyright Notice- Unauthorized use and/or duplication of this material without express and written permission from this site's author (owner) is strictly prohibited. Excerpts and links may be used, provided that full and clear credit is given to Rakhi Parsai (Lifethrumyeyes) with appropriate and specific direction to the original content.
Love Deeply. Give Freely. Laugh Often