It's been a constant topic of battle who is better working mom or a stay at home mom. I strongly believe that they are both managing lives equally well and doing best for their kids. Being a working mom myself I have been through various ups and downs. There were situations when I wanted to quit and just be with my child. I have had times when I wanted to apologize to my child for putting her in daycare for not being able to meet all her demands. Though over a period of time I have realized that we are no different than anybody else and we should really not apologize for certain things.
It can certainly be tough to be a working mom, so much so that you urge to apologize for many things. While sometimes an apology is justified, there are a particular number of situations you should never have to apologize for. Choosing between your career and motherhood can be a challenging phase of life. These are properly normal situations one ought not to desire to be uncomfortable about. Read on to know about situations that a working mom should not apologize for.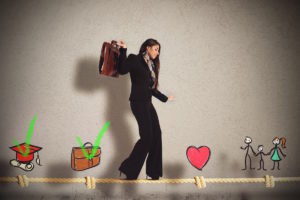 1} Taking a maternity leave
Maternity leave is a legal best for many working mom/women, and if you qualify for FMLA or unpaid vacation through a state law, as well as, paid leave benefits proposed by your company, you should not be hesitant about exercising your privileges or benefits. You are experiencing a baby and need emotional and physical recovery, not to refer to bonding time. Your work will be there when you return, and taking maternity leave does not mean that you no longer care about your job or your career.
2} Asking for a flexible lifestyle
If perhaps you want to make a deal for overall flexibility at work, treat it similar to other non-negotiable feature of your job. For some people, it is their salary or remuneration. For others, it's the location where they work and their working hours. If you want something, ask for it. You don't have to apologize for your rights.
3} Leaving work early to care for your child
You don't need to have an excuse for leaving work early because you have to meet your nanny or grab your kid from preschool. Being a parent does not take away your work responsibilities. Thus go and attend to them. Apologizing is not necessary and actually sustains the concept of being a mom is somehow a compromise to your work. It is actually not!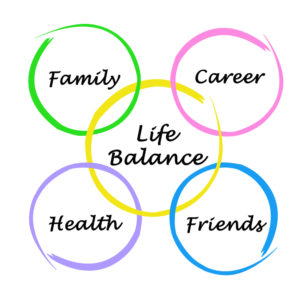 4} Bringing Home Office Work
Similarly, when it comes to the work front, you may have to bring office work home. Most children have homework and projects that need them to dedicate weekend time. Adults do, too! So in our view, there's no need to apologize for this.
5} Loving your job
Most of all of us have to work for financial reasons. But that doesn't mean we cannot also love our careers. And if we love our jobs and spend a respectable amount of time and energy on our careers, we can feel guilty for being "too" enthusiastic about our work. No need to pardon!
6} Pumping Breastmilk
Pumping breast milk at work can feel awkward, for sure. But do you apologize for using the restroom? What if you choose to drink a lot of coffee and need to go more often than an average person? That may seem to be like a silly question, but deciding to nurse is your overall right as a mother, and needing to pump is a biological need once you have devoted yourself to breastfeeding while also working.
7} Not burning off the Baby Weight
Publications and pop culture have this ridiculous obsession with "getting the body back" within 45 days of birth. For so many reasons this is stupid and irritating. To get starters, no person loses their body so easily ever. Our physiques never leave us. In the event, if you are lucky and fortunate, you might lose some part of your body, but you can't lose all of it. This kind of is good news!
Also, Read- Who is better, working moms or stay at home moms here
Second, you are under absolutely no obligation to look slim and trim. If you need to lose baby weight and work to get your body to look like it did from before you had a child (either through surgery or workouts) for your own personal satisfaction, then go for it. Having baby fat should not shame you and it's completely natural. Baby fat is no big crime. Under no circumstances do you owe to a partner, parents, friends, or your old wardrobe to comply with almost any standard?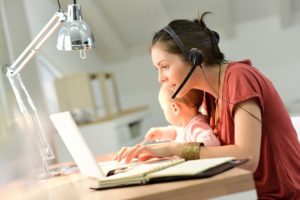 8} Claiming for due promotion
This is one situation that I have personally faced. Should women feel bad about seeking very much deserving promotion? She is equally compatible and can shoulder more responsibilities at work. Don't apologize for having an ambition and desire to grow in your career.
9} Spending some me time
Just because you are a working mom doesn't mean that you cant have your own mee time to meet friends, go to the parlor, exercise and focus on your health. In fact, exercise spending time with your friends will only help you relax and focus much better on your work and home. So don't apologize.
10} Asking for work from home
Work from home is just about seeking some flexibility to work from the comfortable environment and taking care of the family as well. A working mom should not be made to feel that she is asking for too much of comfort. We should not let the managers or anybody else in the organization feel that its a favor that they are doing. Don't feel guilty while asking for a work from home.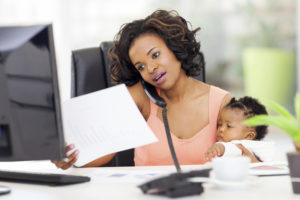 Also, Read-12 things working moms should quit here
Motherhood is a new phase, and it's natural for changes to occur along the journey. Accepting the changes within you and outside will make you a happy mother. Having said that, do not hesitate to exercise the rights you are entitled to as a mother.
If you find yourself apologizing for any of these 10 things, bite your tongue and check yourself. Do you really feel sorry about this? If the answer is no, you know what (not to) say.
For more on motherhood, follow along with Rakhi on Facebook | Instagram | Twitter
Love Deeply. Give Freely. Laugh Often
PC- world wide web