Long hours, tedious work, and sleepless night. Constantly worrying if she is doing it right. Is she able to do justice to her family, her kids and her work? You may be wondering if I am talking about a mom's life or an entrepreneur. Well, I am referring to the mom who is an Entrepreneur, the Mompreneur whose roles are same on both the fronts, be it work or home. She is the epitome of strength and rigor who with sheer passion faces life and brings out the best in all her fronts. Mothers in India have emerged as a force to reckon with in every possible field and are forging ahead with confidence. We like to talk about women who are an inspiration in themselves and who lead by example. Today we would like to introduce you to an inspiring woman who turned her passion into a successful business. We are talking about none other than Shradha Sud, Owner & Founder, Mamacouture. A Corporate Lawyer with over 13 years of experience decided to venture out and follow her passion when she was pregnant and thus the idea to start Mamacouture was born.


First things first, tell us a little bit about your family and where you live?
I am a naval kid, so we mostly lived in Mumbai and Delhi during my growing up years. I along with my husband and daughter, Shaina are now based out of Gurgaon.
Which came first, the babies or Mamacouture?
I first conceived Shaina, and then the business at 8 months of pregnancy .
What made you decide to be an entrepreneur? And how did the idea to start Mamacouture come from?
I don't think I really planned for this venture before, for me, it just happened. The idea started – when I got pregnant I couldn't find clothes to wear to the office next day so that's when my friends shared their pain and asked me to shop online from foreign brands. However, there was the issue of the urgency of time, changing size, returns, taxes, etc. So that's when I really explored the Indian market and sadly found nothing for women like us. That's when I started Mamacouture in 2015 without looking back since.
We have been online for about 2 years now, and have been witnessing consistent growth.  Currently, we are also focusing on customer base expansion across India and overseas along with working towards getting good investment for the overall business growth.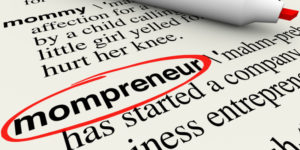 Where did the inspiration for your business "Mamacouture" come from? Anything specific that you would like to share about your business?
I truly believe that pregnancy is a very personal & beautiful phase of a woman and she would love to keep many memories of this time to share with her kids, so how can she not look beautiful and ravishing in them. Clothes were certainly a significant part of those memories.
The inspiration was truly to dress up other expecting and new moms, as I had personally gone through the pain of not having decent, smart, comfortable yet fashionable clothes to wear during my pregnancy and thereafter.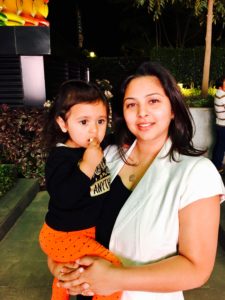 What does your morning routine look like? What time do you get up? What's the first thing you do in the morning?
So, around 7 am Shaina wakes us up. Then we are her slaves till she leaves for school at 9 am unless we have to leave earlier for work. She typically likes to run into the garden and spend the mornings there, and we follow.
Balance—we can't do this interview and not talk about it! Mostly, because I'm desperate to know all of your secrets. How do you make it work? Basically, how do you balance personal and work life?
Planning, planning and more planning, but not to point of driving yourself obsessive, but at least to make your week comfortable. I start with that and then take it from there. We like to keep the weekdays simple and the weekends can be as they work out. Mostly Shaina decides how they shall be spent.
Childcare is a big factor—what's been working for you? Nanny, daycare or the stay-at-home/work-at-home life? Or do your kids go to school now?
Shaina started preschool at 16 months and she has enjoyed it since.  After school one of the grandparents will pick her up and she comes home. Grandparents love spending time here and we are grateful to them.
How do you make room for personal time for yourself? When you do get down time, what do you do to relax, refresh and/or get inspired?
I am very possessive of my time, as I get so little of it for me. So, I like to meet up with friends when I can. I get inspired by reading successful startup stories.
What are the things that help you stay organized throughout the day and get time for everyone and everything? Is there a special time planner, or workspace design or technique that you use? Tell us your time management secrets!
Just pre-planning if possible.
Also, Read- Kiran Manral, celebrity author in conversation with Lifethrumyeyes
Does being a Mom help you be more professional at what you do? Has your career changed in any way?
Yes, actually quite a bit I would say. There is a good reason to be productive and efficient at work as you have got to get back and still have the energy for the little one at home. So, you have to do your best in the smartest and most effective manner you know. Which eventually leads to much better productivity.
Can you recollect any funny kid-work balancing stories?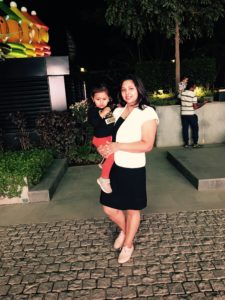 On one very busy day, full of meetings, Shaina got unwell and we took her to the doctor. I had an urgent meeting for that morning so I called the people to a coffee shop close by, thinking I would save time after the visit, but that day that coffee shop was closed, so they came to the doctor's office and we ended having the meeting there. Shaina also attended the meeting.
1 thing you do for yourself to unwind from it all?
Watch a movie. Go for a run with music.
Whom do you attribute your success to? And why?
I can't say we are successful yet, as we have just only started.  However, I will say that I will attribute the success and failure of this venture to myself as it's about taking complete ownership, whether good or bad, just as you would of your baby, and this is my twin baby! Having said that, the 'successes' that we have had till today would be attributed to the whole team who run Mamacouture each day as if it was their own, when they rejoice for the smallest wins and fight harder after a loss.
Can you talk about your husband's role in your success?
My husband, Sanjay, in my personal and professional motivator. He is "in" this from start to end.
What advice would you give to a fellow Mompreneur trying to make it all work?
Just start!
Any recommendations to Moms who dream of being Mompreneur, but just can't get started?
Just start!
Hope you enjoyed reading about Shradha Sud's Mompreneur Journey. Mamacouture products are very innovative, stylish and comfortable for the mom to be. Keeping the needs of pregnant moms in mind they are offering best of products like Black Pants, Track Pants, and others bottoms as they are very comfortable and versatile and can be worn post-delivery forever, as you would wear any other outfit. Their products especially are suited to all women's lifestyle, be it working women or not, pursuing active or easy lifestyles, etc.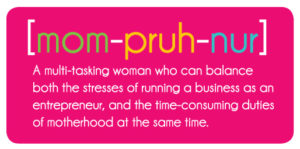 We wish her all the best in all her endeavors.
You can connect with her here. Website |
We strongly believe that motherhood is a sabbatical that lets a woman look into the voids in the market and give birth to new ideas and possibilities to make a mark for themselves. With a greed to spend more quality time with her child, it makes her push her own limits and bring out the best. In order to re-invent herself and make a mark in the society, she leaves no stone unturned and manages everything with fine balance. Yes, this is the Mompreneur of today's age. We salute her for strength and commitment.
We are constantly on the lookout for stories that inspire women and mothers. If you have an interesting story that can get featured on our site please reach out to us on lifethrumyeyes11@gmail.com or through our contact page here