Winter has already set in and I am sure most of you are enjoying the chilly mornings and warm afternoons to again chilly evenings! While it is time to thank nature for putting an end to the scorching sun and damage that your hair and skin was being put through. Well, it's time that you follow a perfect hair care routine that fits your hair this winter. Every season has its own set of problems, summers and rainy season may have gone taking away its problem along. However, winter season means a whole new set of problems that you need to deal with. This is when we resort to anti-hair fall products to protect our hair.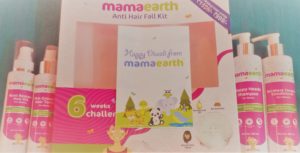 While the season is apt to get cozy and comfortable with a hot cup of coffee in hands, you can't ignore the fact that dry and dreary weather can create havoc on your hair. It can leave your hair dry and scalp itchy making it harder to retain the moisture, leading to brittle hair and prone to damage and breaks. While looking for the perfect solution for the winter hair care problems I came across a wonderful and yet amazing range launched by Mamaearth, it's an Anti-Hair Fall Kit. I have been using this anti-hair fall kit by Mamaearth for over 20 days now and would like to share my experience with you all.
What does the kit contain?
Happy heads shampoo
No more tangles conditioner
Root restore hair oil
Pre-growth hair tonic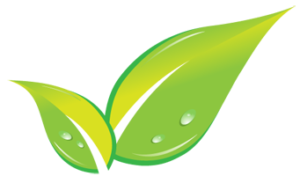 Key features- The anti-hair fall kit is made up of natural products and organic bio actives that help in promoting hair fall control and regrowth. It's a 4-step treatment that helps in curing the problem from root to the tips of the hair and ensures that the hair fall issues get fixed from inside.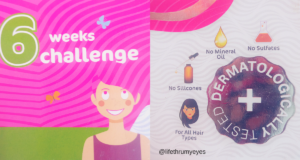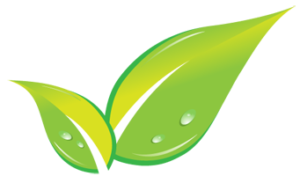 Packaging- The kit is beautifully packed and looks just lovely in the pink and green combination which are the standard brand colors. I really liked the quality of the bottle plastic that has been used to pack these products. It's very sturdy and easy to travel with. The bottles are leak proof and they have ensured this by providing a separate cap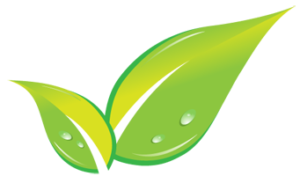 The entire kit price-The Anti-hair fall kit is priced at INR 1596 however, the brand has launched the kit at an introductory offer of INR 999 only.

Happy heads shampoo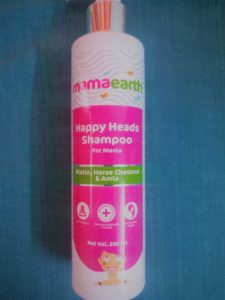 Ingredients-Aqua, Glycerine, Sodium Lauroyl Sarcosinate, Sodium Cocoamphodiacetate, Lime Oil, Potassium Sorbate, Vitamin E, Vitamin A, Linoleic Acid, Biotin, Horse Chestnut Extract, Olive Leaf Extract, Lactic Acid, Amla Fruit Powder Extract, Bhringraj Powder Extract.
How to use- You just need to take small quantity in hand and massage the shampoo on wet hair and scalp forming good lather to spread evenly in the hair. Let the shampoo be in hair for little over 2 mins and then rinse it with cold water thoroughly.
How it works- It gently cleanses and promotes healthy scalp and hair by removing the built-up residue from the scalp. It has Bhringraj & Amla for hair nourishment and Biotin which makes hair thick. The best thing is that it is free from harmful chemicals like SLS, paraben, phthalate, dyes and artificial fragrance. You can use the shampoo for clean and healthy scalp by deeply nourishing your hair from roots to tips.
Price- INR 349

No more tangles conditioner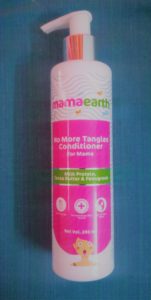 Ingredients: Aqua, Cetearyl Alcohol, Steareth 21, Cocoa Butter, Milk Protein, Argan Oil, Shea Butter, Tea Tree Oil, Amla Extract, Fenugreek Extract, Potassium Sorbate, Propylene Glycol, D Panthenol, Sodium PCA, Cetrimonium Chloride.
How to use- After washing hair with the shampoo, remove the excess water and apply the conditioner gently on hair and scalp. Leave it for 2 minutes and then rinse thoroughly.
How it works- The natural ingredients in the conditioner nourishes your hair from root to tip. The milk proteins in the conditioner helps in giving naturally soft and silky hair. Vitamin B5 is a core ingredient that strengthens hair follicles and helps your scalp get rid of dead skin. Cocoa butter moisturizes the hair making them soft and shiny. It naturally stimulates hair growth while calming the nerves of the head and scalp to reduce inflammation and hair loss. Use this conditioner for frizz free and easily manageable hair.
Price-INR 349

Root restore hair oil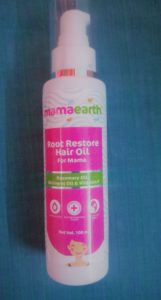 Ingredients- Coconut oil, Almond oil, Olive oil, Orange oil, Rosemary oil, Palmarosa oil, Evening primrose oil, Jojoba oil, Cinnamon bark oil, Bhringraj, Vitamin E
How to use- You can apply the oil around 30-40 minutes before washing hair with shampoo. Apply it to scalp and massage for a while to let the oil get absorbed by the roots and scalp.
How it works- I have a combination of the most efficacious natural ingredients that will nourish your scalp and hair from root to tip. I am a therapeutic blend of 8 herbal oils which promote healthy scalp and strengthen the hair roots. Rosemary oil in me prevents premature hair greying and treats dry scalp. Bhringraj oil strengthens the roots while Vitamin F gives your hair a natural shine and reduces dryness. Use me and I will take care of all your hair problems.
Price-INR 399

Pro-growth hair tonic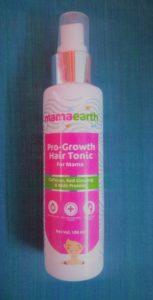 Ingredients- Aqua, Korean Red Ginseng Extract, Caffeine, Niacinamide, Zinc PCA, Potassium Sorbate, Propylene Glycol, Sodium Lactate, Sodium PCA, Hydroxypropyl Methylcellulose
How to use- Apply directly to the scalp, daily. Use enough to dampen scalp and gently massage into scalp with fingertips. Results may occur within 6 weeks with daily use.
How it works- It has a combination of the most efficacious natural ingredients that will nourish your hair from root to tip. The best thing is that the tonic is non-greasy and doesn't stick to your hair which leads to hair growth and overall healthy scalp. It doesn't contain any harmful chemicals and can be used regularly to reduce hair fall and boost new hair growth.
Price-INR 499

Overall take – Mamaearth Anti-hair fall kit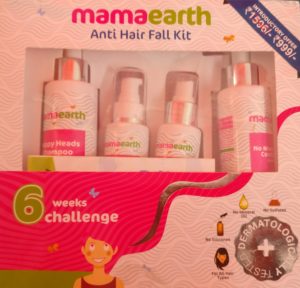 I have been personally using organic products for our day to day use and hence I was very happy that Mamaearth had launched yet another amazing range. After using the products, I am super happy with the results as I find my hair very clean and soft. The products are true to their claims and are made up of natural and organic products only. The fragrance of each product is absolutely mild and soothing to the senses. For someone like who genuinely has serious hair fall issue, these products are a bane and I would love to recommend this to all my friends and family members.
This experience would be incomplete if I don't talk about the beautifully packed Diya set that the amazing team at Mamaearth had sent for the Diwali celebration. That was quite beautiful and touching. My sincere thanks to Mamaearth for being so thoughtful.
Also, Read-Mamaearth mama range review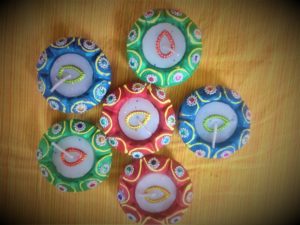 There are several products available in the market which can really take care of the problem of damaged and brittle hair in winter. However, the organic solutions offered by Mamaearth are more workable and they can really make the hair growth with all the essential shine and softness. Thus, you can use this amazing anti-hair fall kit to make your hair stay in the normal state for years. With Mamaearth you have trusted solution that really will help grow with volume and fullness.
Thus, you can take simple things from home to help the hair stay in the normal state for years. Here you have some of the trusted home solutions which really help the hair grow with volume and fullness. What are you waiting for? Go ahead and place your order on Mamaearth website.
Mamaearth has revolutionised the way parents and moms buy products for themselves and their kids. Starting with the baby care range back in the year 2016 they have come a long way and have launched amazing products like Mamaearth traditional recipes (Stress relief tea and feel better tea), baby care range (Baby Lotion, Mosquito repellents, diaper rash cream, massage oil, etc). We wish them all the best for more such products to be launched in the coming months and year.
For more on motherhood & parenting, follow along with Rakhi on Facebook | Instagram | Twitter
Love Deeply. Give Freely. Laugh Often.