It seems like it was just yesterday when I had given a bath to my baby for the first time. I was anxious, worried and scared like crazy. I badly wanted someone else to take care of this major responsibility of bathing my child. However, I knew it was inevitable and I had to do it someday. This is how I began my journey of squeals, laughter, giggles, cooing with my baby and a bond that will last forever.
Bathing time is yet another opportunity for a parent to bond with their child. All the cooing, giggling and laughing make us, parents, childlike too. I always considered bath time to be the most intimate moment spent with my child and yes – quality time too. It is one of the perfect times to relax and bond with your bundle of joy. For some, this might sound like a daunting and worrisome task wherein they are scared that the baby might slip from their hands. Well, the answer to all that is to be prepared and ready with all the necessary bathing essentials.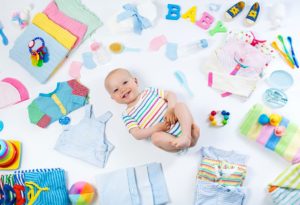 Before you stop reading the article and start turning on that water for your child at home, read on and make sure you have everything you would need for safe and fun-filled splash time with your little one! From cleverly designed bathtubs, soaps, shampoos, bathing robes and diapers to skin care products – we have covered it all to make sure that bath times will always be fun with these top 8 bathing essentials.
Skin Care Products
Skin so soft and supple – it brings a smile on our face when we think of that feather-like skin of our child. In order to protect this satiny soft skin of your baby against harsh chemicals make a skin care kit that is chemical free and doesn't affect the soft skin of your child. You could add organic lotions, oils, powders and other products to the kitty and keep it handy to use immediately after the bath.
Bath Time Essentials
Shampoos and soaps are the two items that are must-haves for the bath time. Ensure that both these products are tear proof and don't hurt the sensitive eyes of your skin. Go for brands that have products with mild fragrance and don't irritate the sensitive nasal passage of your baby.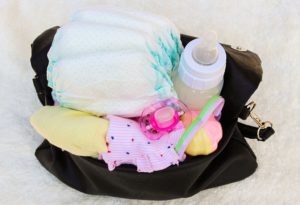 Diapers
Immediately after bathing your bundle of joy you would need a perfectly fitted diaper to keep him dry and comfortable. When you use the soft and absorbent diapers, rashes are a rare occurrence. However, it's a good habit to keep a diaper rash cream handy.
Bath Tub
These little munchkins tend to slip during bath time. Buying an anti-skid bathing tub or keeping a thick towel in the sink to avoid baby slipping is recommended. There are many varieties of bathtubs available in the market – buy one that is suitable for baby and is made of non-toxic material.
To read on the article further click here 
For more on parenting read click here
Picture courtesy- World wide web. Pictures are taken from the web.
PS- This post was originally written for Mamypoko by Rakhi Parsai (www.lifethrumyeyes.com)
For more on parenting stay tuned with us on Lifethrumyeyes!
Follow us on Facebook | Instagram | Twitter
Copyright Notice- Unauthorized use and/or duplication of this material without express and written permission from this site's author (owner) is strictly prohibited. Excerpts and links may be used, provided that full and clear credit is given to Rakhi Parsai (Lifethrumyeyes) with appropriate and specific direction to the original content.
Love Deeply. Give Freely. Laugh Often