Ang Tatva Review-When we have to choose our food we all prefer natural and organic produce and that makes sense too. Isn't it? You would be surprised to know that we can say the same for other products we put on our body too. Especially skin care. So think about the products that come in contact with our skin day in day out. From clothes, water, moisturisers, shampoo, lotions, body wash, deodorants to fragrances and the lists can go on and on.It's not only what you eat that matters, but also what you put on your skin. Skin is believed to the largest organ of our body and it absorbs a lot of nutrients and toxins both in our body. Since the skin acts as body's barrier against toxins, it's so imperative to be aware of just what we're using! If we're putting dangerous ingredients on our skin, I can bet those are getting into our body—and trust me they don't belong there. So it becomes important that we take good care of our skin. What better than making natural skin care the best choice for your health.
Skin is all we are made up of, at least the exterior us and we can't hide it as well and hence we have to take care of it. We all wish to put forth best face forward-with clear, glowing, smooth and natural skin. Going with natural skin care routine will help the skin and body steer clear of the toxins and effects caused by them. Well, not just that but there are additional perks to it also. I recently read an article which said that using natural ingredients for skin care can help treat hyperpigmentation and inflammation, while another comment on how it can help with photoaging (skin damage caused by the sun's rays over our lifetimes). Considering the benefits these natural products offer you may still be willing to spend more for skin care products that boast better results because it contains natural ingredients or is labelled "organic."
The second time lucky mompreneur Misha Jain started her entrepreneurship journey with Amalgam, a fashion label in the year 2009. For a newbie, she won many accolades and earned praises. Marriage and birth of her child made her put a comma to her dream. But, as women are known to take life head on she went on to launch her 2nd venture with organic brand Ang Tatva in the year 2017. Read on to know more about her journey with Ang Tatva and my experience with the brand.
Ang Tatva Review
Kaya Tatva-Glow Worm Mask

Key Ingredients: Right out of the kitchen the face mask consists of all natural like rice flour, oats powder, fenugreek (methi), white poppy, turmeric powder, Yastimadhu, and few other pulses.I have always vouched for Turmeric as it has healing properties and is best for natural skin care. 

Packaging: They have beautiful packaging and I must say they have earned 10 on 10 for this. The face mask is dry and packed in a round glass bottle with a glass lid. The bottle looked like a pickle jar to me. It has all the requisite details mentioned on the bottle. The best part was that the product packaging had a customised message with my name on it which made it all the more special.

Fragrance: It has a very mild natural kind of fragrance since it consists of all natural products. I found the smell more of pulses.

How to use: The pack needs to be mixed with honey and milk to form a smooth paste and applied evenly on face.Let it rest for 25 mins and then wash it off with cold water to find glowing skin.

Price: INR 450 for a 75 gm pack

Overall Take: I really liked the face mask since it gave my face very clean and refreshing look. I felt as if my skin got cleansed from within leaving supple and moisturised face. Since it is made up of only natural products it doesn't have any preservatives hence it makes it little sensitive. Also due to all natural products, it is quite expensive too. But who says beauty comes cheap? So as we spend money on our food we should also spend money on food for our skin. All in all a wonderful product and worth trying.
Ang Tatva
Kesh Tatva-Miracle Hair Mask

Key Ingredients: Home made pure ghee, curry leaves, Bhringraj, liquorice powder, Brahmi leaves, Methi and few ayurvedic herbs.

Packaging: It's a beautiful plastic transparent tub with a metal silver coloured lid. It has all the requisite information on the bottle alomg with a personalised message. 

Fragrance: It primarily smells like coconut oil and camphor. I really love the fragrance of camphor so had reasons to love this hair mask all the more. 

How to use: Take 2 tablespoon of oil and warm it a little bit. Apply the mask thoroughly on hair and let it sit for 40-45 minutes. Wash the mask thoroughly as it has ghee which is little difficult to go off the hair. I personally used hot water to wash the ghee completely out of my hair. You could shampoo your hair twice so that it doesn't leave any trace of ghee in hair.

Price: INR 950 for 200 ML bottle

Overall Take: I am totally in love with this hair mask. Never did I find my hair to be this soft and smooth and clean. It's a wonderful innovation by Ang Tatva. Since natural products are little costly hence the overall costs of the product has shot up which I personally found little expensive. But I would love to buy this again considering the results it gave me. Since it doesn't have any preservative it needs to be stored in cool dry place and in summers it can be kept in the refrigerator.
The review wouldn't be complete without getting to know the leading force behind. Here is a glimpse of our tete-a-tete with Misha Jain, Founder, Owner, Ang Tatva.
Mothers in India have emerged as a force with in every possible field and are forging ahead with confidence. Misha Jain is one such second-time entrepreneur.
Q. Tell us something about yourself?
First of all, I am thankful to get featured on your site both myself and my products. So, I am a post graduate in fashion design from pearl academy of fashion and have worked with designers like Rajesh Pratap Singh and Gaurav Gupta..after hooking up with my husband I came down to Panipat and took up a job as the head designer in their carpet manufacturing and export business As we got to know about twin pregnancy, we happily decided for me to leave stressful work and stay at home. Being an active person all my life I decided to start fashion blogging to keep myself busy during pregnancy and posts that. While being a blogger I started ghost writing for websites that promote organic and natural remedies as I belong to a family who has been a follower of home remedies and Ayurveda for generations, so it was somehow in my blood and may be destiny to take this up. In fact, I used to help few friends by making oils and packs for beauty related issues and with amazing results they received, we decided to take it up to a professional level so as to help people go chemical free. That's how Ang-Tatva was born 4 months back
Q. What was the genesis behind Ang Tatva? Why and how did we decide to start this?
Angtatva was started with a humble vision of providing people with homemade natural skin care products which have been benefiting our family since decades. Since long, these recipes have been used by the entire family over and over again to target almost all the concerns skin and hair have had and their continuous use has shown remarkable results. Starting with friends and relatives, we are now ready to share these amazing products with everyone out there.So here we are with hosts of products by Ang Tatva. You can check out our website for more details.
Q.What are your thoughts on natural skin care?
We have always been dependent on natural remedies since childhood. However, my inquisitiveness led me to read up and search a lot about toxins and products causing cancer. So this is the time when I got more involved in natural products.Environmental pollution and many other contributing factors cannot be changed but a little effort and can help us stay healthy. Since my grandmothers times, we saw the use of natural products in our house quite heavily which inspired me to inculcate similar habits in our household. I think nature has a solution to mosts of the problems so I strongly believe all of us should get influenced by nature and use it as much as possible.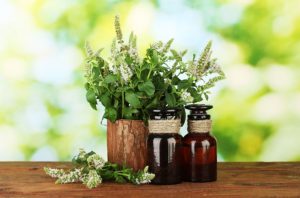 Q.What are your future plans for Ang Tatva? Anything specific that you would like to share with our readers?
We have the vision to become the leading organic products brand in India. We are working towards reaching our goals and shall someday reach that level by assuring the quality of the products and with the help of miraculous recipes gifted by our older generations. There is one thing for sure that curation will always stay close to my heart. Procurement of raw material and making the end product is going to stay as pure as it is today and forever. Quality for us comes first.
Q.Last but not least give us one natural skin care tip for monsoon season
Well no matter what is our skin type, monsoon still affects us due to high humidity and more sweating. So here is a very refreshing and replenishing mask for monsoon care…
Fresh fruit mask:
Step 1: In a bowl, place a 1-inch piece each of banana, apple, peach, 1 strawberry (or add any fruits of your choice) and 1 Tsp honey.
Step 2: Now mash all these using a fork.
Step 3: Apply this thick paste onto your face, let it sit for some time and wash it off with normal water to get a glowing and fresh looking skin.
You can use it as often as u like. In case you feel a lot of heat on your face you can apply this face for cooling effect.
5 Benefits Of Using Natural Skin Care Products
1.Fewer chances of skin irritation-Natural products work better than their conventional counterparts because they don't contain unnecessary skin irritants.
2.Lacks toxic smell-Natural products smell like their natural ingredients, and not a mixture of chemicals. Also, these natural products are scented with essential oils which also provides aromatherapy.
3.Makes you look younger- Since there is no chemical involved these products helps in restoring damaged skin cells and hence prevents acne, breakouts, hyperpigmentation, fine lines, wrinkles and keeps the skin looking young naturally.
4.Environment-friendly- Normally the beauty products that are available in the market are made using toxins and chemicals which harm the environment. Since organic and natural skin care products are made using ingredients from nature it doesn't harm the environment as well.
5.No bodily harm- As I said earlier everything that we apply on skin gets absorbed by our body. So if we apply products full of toxins our skin will take that in causing harm to us internally. Whereas natural products are made using natural and organic stuff which does not harm the body from within.
For a long time, I have not just been reviewing but also using many organic products and can now confidently say that organic products are better for your skin because what you put on your skin eventually ends up in your body. I strongly believe that one shouldn't put anything on their skin that they can't eat. Evidence abounds for the healing powers of handmade natural products, particularly when essential oils are included.
Natural products can be both very effective in promoting healthy skin and more environmentally friendly. But you don't have to choose natural, organic, or expensive skin care products to find something that works well. What matters is finding skin care products that keep your skin moisturised, glowing, and blemish-free, whether they're natural or not.
Go ahead and experience for yourself amazing range offered by Ang Tatva.
Special thanks to Misha for wonderful products, quick chit-chat and very useful fruit mask recipe.
Ratings- 4.5/5
Where can you buy? Website & Facebook
Follow Ang Tatva on- Website
Also, read:
100% Natural Skin Care For Pregnant Mums
Hand & Foot Mask for Glowing Skin