Pregnancy is the most exciting phase of women's lives. Its an anticipating of new beginnings. Howsoever exciting it is, one should not forget that its also one of the most fragile phase, as fragile as a newborn. Women need to take extra care of themselves as soon as they get to know of the pregnancy. With Holi just around the corner, I am sure everybody is getting geared up with best of organic colors, water guns, balloons, sweets and much more.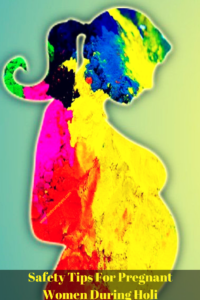 While it's the time for celebration for all, it's also the time when extra precaution needs to be taken care of to not let pregnancy mar the festive spirit. It's not just the colors of Holi that cause concern but also the way Holi is celebrated. Here we are with some tips and tricks to help you celebrate Holi without compromising the festive spirit.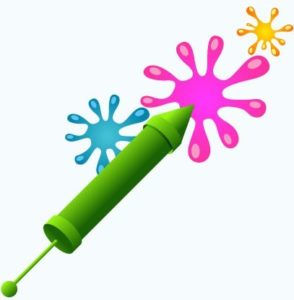 Use Eco-Friendly Colors- Colours used during Holi are full of chemicals and contain harmful substances, such as copper sulfate, lead oxide, and mercury. Due to the harshness of the chemicals, it may harm your skin, respiratory tract and nervous system and affect the unborn baby via the bloodstream. The so-called organic and herbal colors are not to be trusted. Try to make your own colors using flowers, turmeric, beetroot, onions and other vegetables.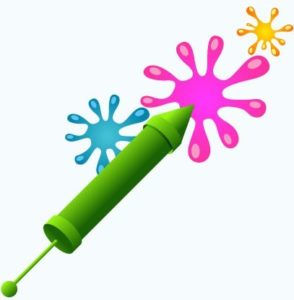 Control Your Taste Buds- It's that time of the year when sweets can tempt you the most. However, you need to beware of what you eat during this phase. In case you are overweight or are suffering from gestational diabetes then you need to be extra careful with what you put in your mouth as this could harm you and the baby as well. Also try and avoid oily and fried food as it might cause indigestion, heartburn and will give you unending bloated feeling. In case you are unable to control your cravings go for sugar-free and healthy snacks.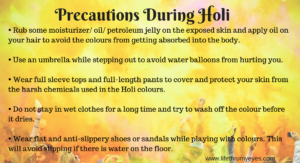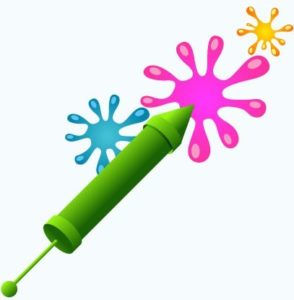 Stay Away from Water Colors- Holi and water don't go really well when you are pregnant. Playing in and with water will put you at high risk of slipping which might cause damage to the unborn baby. A fall may cause serious injuries to the baby as well as the mother so choose a dry, eco-friendly and safe Holi.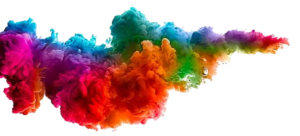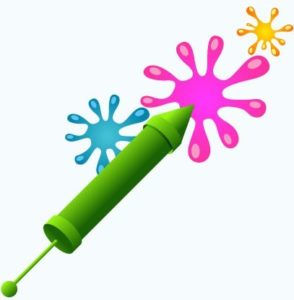 Protect Your Eyes & Skin- Skin, hair, and eyes are prone to more damage due to the colors. You can try and wear a sunglass or a clear glass to avoid water and colors going in your eyes. Before starting to play oil your body and hair properly to ensure that the colors don't get absorbed in the skin and hair and also gets washed easily once you're done with playing.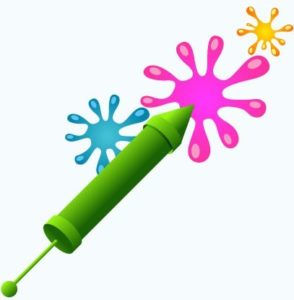 Cover Mouth & Nose- Colours can easily enter your mouth and nose and harm the respiratory tract. In order to keep yourself protected use handkerchief to cover your mouth and nose.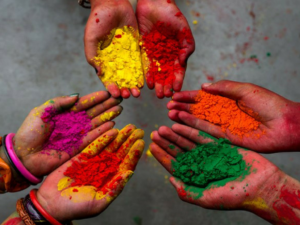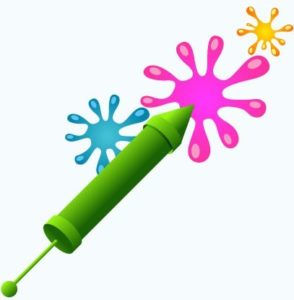 Avoid Crowded Place- Stay away from the crowded area and people who believe in playing Holi with too much of enthusiasm without keeping the consequences in mind. Try to sit in one corner if you must be in the crowded place at all.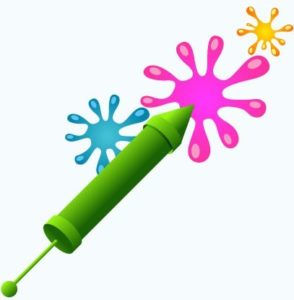 Stay Hydrated and Avoid Holi Drinks- One of the famous Holi drink i.e. Bhang should be avoided completely at all cost as it causes harm to the mother and baby both. It adversely affects the nervous system of the developing baby. It's advisable for a pregnant woman to stick to water, fresh juices, pain milk or smoothies to maintain the body's water level and staying hydrated.
PC- World Wide Web
To read more festival posts click here
Holi is a festival of colors and happiness and with a little caution, it can be enjoyed by all, including mothers-to-be and new mothers. Just don't over-exert yourself. Follow these simple yet effective safety guidelines and enjoy the festival of colors without worrying.
Happy Holi! Happy Pregnancy!

Stay tuned for more holi posts coming up soon!!!!
Copyright Notice- Unauthorized use and/or duplication of this material without express and written permission from this site's author (owner) is strictly prohibited. Excerpts and links may be used, provided that full and clear credit is given to Rakhi Parsai (Lifethrumyeyes) with appropriate and specific direction to the original content.
Stay connected with us on Facebook | Instagram | Twitter
Love Deeply. Give Freely. Laugh Often
Looking to collaborate with us? Email us on lifethrumyeyes11@gmail.com.